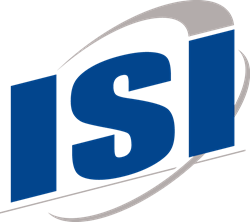 OktoberTekfest is growing rapidly, and is a valuable place to learn strategies for IT infrastructure and collaboration
Schaumburg, IL (PRWEB) October 01, 2014
ISI Telemanagement Solutions, Inc., a leading provider of communication management solutions, will be sponsoring the 2nd Annual OktoberTekfest Event on October 2nd, in Charlotte, NC.
Last year's event was a total success, boasting over 150 attendees. This year's event, being called "IT in the Fast Lane", promises to be even bigger. The goal of the event is to offer insight into IT infrastructure and collaboration. Attendees will spend the day discussing top of mind IT industry topics. Technology demonstrations will also be a part of the event, led by some of the most prominent providers in the industry.
OktoberTekfest will build off of last years rousing keynote by Cisco, who provided groundwork for how the Internet of Everything (IoE) will transform the IT infrastructure and collaboration worlds. Since the IT industry seems to be accelerating rapidly, this year will add a second keynote speaker.
"ISI is very eager to sponsor this year's event," says David Dishek, Unified Collaboration Practice Lead with ISI Telemanagement Solutions, Inc. "OktoberTekfest is growing rapidly, and is a valuable place to learn strategies for IT infrastructure and collaboration."
Within the last year, ISI has put an increased focus on collaboration management, particularly by advancing reporting and recording for Cisco and Microsoft Lync. These solutions are paramount for any market, with an emphasis on compliance, integration, and productivity.
For more information, visit our website: http://www.isi-info.com
ISI's Solutions portfolio brings together time-proven technologies for the management of unified communications through wireless and landline Call Accounting & Reporting, Telecom Audit & Optimization, Collaboration Recording (Voice, Video, Instant Message, Screen Capture), Invoice & Inventory Management, Wireless Management, Speech Analytics, and Workforce Management. ISI's facilities, processes, and data security comply with ISO 9001:2008, SSAE 16, HIPAA, Safe Harbor and other important standards.