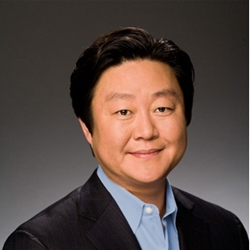 The Honest Company is at an exciting moment in our history and this prestigious event provides Jessica and I with a wonderful opportunity to connect with the investor and startup community.
Santa Monica, CA (PRWEB) September 29, 2014
WHEN: Thursday, October 2, 2014 8:30 a.m. to 5:30 p.m.
INVESTOR CONFERENCE / STARTUP COMPETITION: Vator Splash LA will feature some of the most prominent VCs and successful entrepreneurs in the world.
WHERE: Shutters on the Beach / 1 Pico Blvd. / Santa Monica, CA
WHO/WHAT: The annual Vator Splash LA conference/competition features the most highly esteemed VCs, corporate investors and accelerators in the nation for a day of discussion, innovation, and inspiration. Attending VC investors represent some $5 billion in capital-under-management. Vator alumni have raised $375M-plus in follow-on capital. Ten startup competition finalists presenting on stage have survived two rounds of online judging among hundreds of applicants.
WHY:

Media will have full access to the event at Shutters
Interviews with major investors and founders including: Jessica Alba (actress and co-founder of Honest Company), Brian Lee (co-founder, Honest Company, founder of ShoeDazzle and Legal Zoom), Bill Gross (founder of Idealab), Scott Painter (TrueCar), Michael Heyward (Whisper) and former Splash LA startup winner Aaron Hirschhorn of DogVacay.
Photo Opportunities and Interviews with speakers discussing these topics:

An IPO, China entry, Honest shops? What's next for The Honest Company in 2015 and beyond?
Listen to Jessica Alba and Brian Lee share what's in store as they position Honest to be the next P&G.

Meet the founding investors who are among the most active VCs, shaping the LA tech ecosystem.
Hear from Dana Settle (Greycroft, first investor in Maker Studios), Erik Rannala (Founder, Mucker Lab), Eric Manlunas (Founder, Wavemaker/Siemer), Bill Woodword (Founder, Anthem Venture Partners) and Paige Craig (prolific angel).

Whisper turns LA into social media app capital of the world.
Hear Michael Heyward, Founder & CEO of Whisper, who's raised $60M in fundraising to-date.

Can the culture and community of LA can shape the region into a world-class tech hub? Hear from Peter Marx (City of LA), Kevin Winston (Digital LA & Silicon Beachfest), Tara Roth (Goldhirsh Foundation), Eva Ho (Susa Ventures), Nate Redmond (Rustic Canyon), Ashish Soni (USC Viterbi Startup Garage) & Rob Kornegay (Wilson Sonsini).
Is the app the new script in LA?
Hear from heads of venture investing from Disney/TechStars, UTA, WME Ventures, Plus Capital.

Meet the pioneers of startup incubation.
Hear from Mike Jones (Science), Bill Gross (Idealab), Paul Bricault (Amplify), Erik Rannala (Mucker Capital).

Secrets behind igniting your marketplace and getting the flywheel going.
Listen to founders/CEOs Aaron Hirschhorn (DogVacay), Jordan Metzner (Washio), Lynn Perkins (UrbanSitter).
"As someone who has been an active founder within the LA tech startup ecosystem, I'm happy to work with Vator and participate at Splash LA this year. The Honest Company is at an exciting moment in our history and this prestigious event provides Jessica and I with a wonderful opportunity to connect with the investor and startup community." -Brian Lee, CoFounder and CEO of The Honest Company
For Information or Press Pass Request:Ray Drasnin/ ray(at)raydrasnin(dot)com -619-890-6000 or Karen Wertman/ karen(at)vator(dot)tv, 510-847-8997
# # #