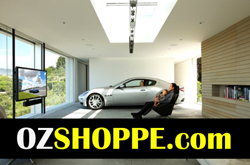 The health segment in OZshoppe is one of the most popular portals where it offers relevant, up-to-date and very useful information for its members.
Melbourne, Australia (PRWEB) September 30, 2014
OZshoppe is one of the latest and most exciting online portals for shopping and health in Australia where there are a broad range of information and products. OZshoppe is the preferred portal among many of the users to purchase the latest gadgets and LED-based products at affordable prices.
Besides that, OZshoppe houses a dedicated segment to promote good health and wellbeing among its members. This is where there are articles, resources, information and any other issues pertaining to health which can be browsed and read by members for enhancement of health. Besides that, there are special offers, discounts and promotions as well as important advice on certain health issues for better communities.
The health segment in OZshoppe is one of the most popular portals where it offers relevant, up-to-date and very useful information for its members. As such, it is constantly visited by members who enjoy the broad range of resources they can use for the betterment of health in general. From there, they are able to learn more about symptoms of major diseases, methods to avoid and reduce the risks as well as treatment methods.
Product reviews, supplements and all major types of minerals and nutrients are offered here to keep members informed and abreast of the latest developments in this sector. As part of this expansion, OZshoppe will be offering vitamin and supplement advices to its members which are relevant to the current living environment.
Apart from that, OZshoppe will be organizing health-related roadshows where there will be a lot of exciting activities. During these events, there will be seminars, exhibitions by product supplement manufacturers and talks on heart disease, diabetes, and other major diseases today.
This new channel will now offer a complete list and explanation of all the common diseases and health-related issues faced by Australians from all walks of life. This will cover all the primary areas of the respective diseases that include remedies, treatment, symptoms and supplements. This includes the likes of cardiovascular diseases, diabetes, hypertension and the notable types of cancers which have been troubling Australians for many yers now.
Members of OZshoppe can now learn more about the top killer disease in Australia and to reduce the risk of contracting them. Besides that, they can learn about the best supplements to take which can build stronger immune system and cells.
From there, members can find out about the support groups, agencies and relevant authorities to contact in their surrounding neighbourhoods of specific diseases. This information is vital for victims and patients of the prominent diseases which can help them to overcome the trauma and experiences.
This new segment will come with an expert health advice section where members are encouraged to submit their queries and concerns on any health-related issues to obtain advice from seasoned and experienced members. Through this forum, members can now choose the categories like Types of Diseases, Health Advice and any other related issues and then submit their concerns.
One of the very unique features of this new segment is its MLM or Multi-Level Marketing segment. OZshoppe is one of the only health portals in Australia which offers a dedicated section that explains and provides useful information on MLM companies that sell health products and supplements, the ingredients used and how they benefit health. As such, members will now be able to learn more about the leading brand in the health supplement market, Usana Health Sciences. Through OZshoppe, members can learn about the specific advantages of each Usana product and how they help in all types of health related problems. Besides that, members can buy Usana products here at special prices and enjoy the privileges and benefits of the award-winning supplements.