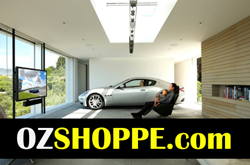 These LED displays can be used to display all types of digital messages, text and videos which are ideal for retail outlets.
Melbourne, Victoria (PRWEB) September 30, 2014
LED has been one of the most exciting technologies to be introduced in the electrical appliances market around the world. This platform has taken the world by storm mostly because of its energy-efficiency and cost-effectiveness. Besides helping in saving cost of utility bills, LED lighting is designed to last up to 8 times longer than conventional lighting. As it uses energy mainly for illumination and brightness, it saves electricity up to 50% which can be translated to better cost benefits for businesses. Meanwhile, this will help household to save in bills in the long run.
Apart from monetary savings, LED lighting can offer better quality of lighting. By channeling flicker-free and consistent brightness, this technology is a lot better than conventional lighting like halogen and incandescent bulbs where LED lights last longer without compromising on quality and output.
As such, OZshoppe will be bringing in a wide variety of LED products in Melbourne which will be available online through its website. This effort is held in collaboration with BigBright Australia, the leading supplier of LED bulbs and components in the country.
This expansion will start from the CBD (Central Business District) of Melbourne before further expansion to other parts of the region and then towards other cities and towns before covering the entire country. The first series of products to be launched are LED bulbs, LED halogen lamps and the very popular LED T8 tube.
The LED bulbs can be used for all types of lightings which can replace those using the current technologies. LED bulbs can be used in place of the incandescent lamps which have high energy consumption and heat emission. Replacing the current fleet of bulbs with the new LED bulbs are hassle-free and require minimal modifications.
Meanwhile, the LED halogen lamps are available through OZshoppe's portal as well which can be used to replace the traditional halogen bulbs. The T8 Led tube is one of the most popular LED products in recent years where it can be used to replace the T8 fluorescent tubes. This is because the LED T8 tube is designed specifically to be used in the current set up without requiring a lot of adjustments. In fact, the LED T8 tube does not use the ballast and starter components as required by the conventional fluorescent lamps.
On the other hand, OZshoppe is offering new opportunities in marketing and advertising through its specially-catered LED displays series. As part of this launch, OZshoppe will be selling 3 major products from its exclusive partner and supplier BigBright Australia. This includes the P10 LED screen, LED display, LED video display which can all be used for all types of environments in the signage and marketing industry.
These LED displays can be used to display all types of digital messages, text and videos which are ideal for retail outlets. Besides that, restaurants, cafes and F&B outlets can use the LED displays to showcase their offerings, menus, pricing and ongoing promotions for their customers.
For businesses that like to target mobile users around Melbourne, Ozshoppe will now be offering a seris of affordable LED truck and trailer services. This is where there will be several types of vehicles with LED screens mounted at the back. Using BigBright Australia's state-of-the-art technology, the LED screens will be playing videos and advertisements while travelling to locations around the CBD.
Companies can now purchase these trucks for their own advertising and promotions campaigns or work with Ozshoppe on collaborations and other roadshows. The LEDs are very bright and clear where they are constantly on the move to hard-to-reach and high traffic locations which can be stationary whenever required as well.