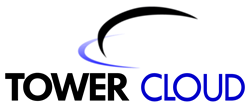 ST PETERSBURG, Fla. (PRWEB) October 01, 2014
Tower Cloud, Inc., backhaul transport and wireless infrastructure specialists across the southeastern United States, today announced the appointment of Russ Schomber as Vice President Engineering. In this new role, Schomber will be responsible for overseeing Tower Cloud's growing network of wireless backhaul customers and launching the company's new Ethernet Private Line Services.
Schomber comes to Tower Cloud with more than two decades of telecommunications engineering and enterprise networking experience, most of it in carrier Ethernet architecture, cellular tower backhaul systems, and dark fiber. Schomber will apply his expertise to lead, design and manage Tower Cloud's new Private Line Services, which provide high-speed, reliable, scalable Ethernet solutions for client companies at speeds from 50 Mbps to 100 Gbps and beyond.
"Russ has the perfect blend of background and expertise to take Tower Cloud's services to the next level," said Ron Mudry, CEO of the company. "We have built our reputation on delivering high performance and superior reliability to wireless carriers, and as we move to offer that same carrier-grade service to private customers, Russ's background in telecommunications design and management will prove invaluable."
Schomber comes to Tower Cloud from CapeNet LLC, a fiber optic network operator serving the Cape Cod area, where he served as Vice President of Network Services. He has held similar engineering management positions with FiberTower Corporation and NEON Communications. Schomber holds a Master of Science degree in Electrical Engineering from the New York Institute of Technology and a Master of Business Administration degree from Babson College.
Tower Cloud's Ethernet Private Line Services are being offered to financial institutions, health care providers, government agencies, educational institutions, content providers, and other organizations that need high-speed, secure network connections. The new Private Line Services offering includes Ethernet services, optical wave services, LAN connectivity, point-to-point connectivity, and machine-to-machine (M2M) connectivity, all monitored from a 24/7 Network Operations Center. Tower Cloud is marketing its Private Line Services, dedicated internet access, wireless infrastructure, and fiber backhaul services to clients in Georgia, Florida, Alabama, and South Carolina.
About Tower Cloud:
Tower Cloud, Inc. is a leading provider of broadband transport services in the southeastern United States. Carriers and enterprises with high capacity demands select Tower Cloud and its Generation Independent Networks™ when they need the highest quality network services, combined with guaranteed flexibility and customer support to achieve their immediate and evolving growth initiatives.
Tower Cloud's unique approach to wireless infrastructure development provides customers with the experience of limitless capacity; effortlessly meeting the demands "always on devices" pose to communication platforms. Tower Cloud operates networks throughout Georgia, Florida, Alabama and South Carolina, serving major metro and rural markets with equal attention to speed and scalability. Headquartered in St. Petersburg, Florida, the company was founded in 2006 and has been twice named to the Inc. 500/5000 list of Fastest Growing Private Companies and to their list of the top 20 fastest growing telecommunications companies in 2013 and 2014. For more information, visit http://www.towercloud.com.
Photos Available Upon Request.