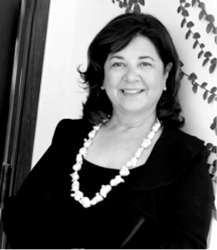 Vero Beach, FL (PRWEB) November 19, 2014
The Haute Living Real Estate Network (HLRN) of HauteResidence.com is proud to continue recognizing Matilde Sorensen as a prominent real estate professional in the Vero Beach, FL market. HLRN unites a distinguished collective of leading real estate agents and brokers, highlighting the most extravagant properties in leading markets around the globe for affluent buyers, sellers and real estate enthusiasts.
About Haute Living Real Estate Network (HLRN):
Haute Living Real Estate Network (HLRN) of HauteResidence.com offers readers the most prominent directory of experienced realtors, brokers and luxury listings, and HLRN has grown to be the number one source for real estate news, residential developments, celebrity real estate news and more. Seeking an experienced interior designer? Hauteresidence.com is also home to Haute Design Network (HDN), a collective of celebrated interior designers that will help you decorate your new home or stage an active listing. Access all of this information and more by visiting: http://www.hauteresidence.com/
About Matilde Sorensen:
Matilde's reputation is legendary on the Barrier Island and throughout Indian River County. Since 1978, she has sold more real estate than any other agent—$1 billion-plus in her career—elevating her to an elite class of real estate professionals. She is well-known for assisting discerning island visitors in finding the right luxury home.
Matilde's expertise in developing rapport, trust, and open communications are the very basis of her accomplishments as a real estate agent. Her ability to assess and meet the demanding expectations of her clients is unsurpassed. She provides the latest information on market condition and trends providing her clients with a distinct advantage in making well-informed decisions. Matilde's knowledge and expertise in Island real estate has allowed her to develop an almost intuitive understanding of the needs, goals and lifestyles of her diverse clientele, providing her clients with an inside track — often presenting real estate opportunities before they become public.
"It may sound simple," Matilde says, "But it's all about treating my clients with the respect they deserve. I establish long-term relationships with people who become members of our community. There's no magic to my success. I approach my job with a caring attitude, warmth, enthusiasm, integrity, and a dedication to excellence."
About Dale Sorensen Real Estate:
Dale Sorensen Real Estate is family-owned and managed, and has been a symbol of community partnership since its establishment in 1978. The company's four decades of experience working in Vero Beach real estate has set it apart from its competition. The company's 70+ sales associates are the most experienced and successful in the Vero Beach market, where they continually deliver the results that exceed their customers' expectations.
The firm is dedicated to superior service and to serving the needs of both buyers and sellers of property, and continually commits the resources to stay at the forefront of cutting-edge technology to ensure it will always be the leader in the marketplace.
To learn more, visit Matilde Sorensen's Haute Residence profile.