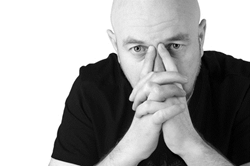 There is increasingly persuasive evidence of a link between certain types of male pattern baldness and more aggressive prostate cancer.
Boca Raton, Florida (PRWEB) September 30, 2014
In 2011, there were an estimated 2,707,821 men living with prostate cancer in the United States, according to the National Cancer Institute. Prostate cancer is the second most common cancer among men in the US, and now, new research is suggesting that there may be a correlation between this prevalent cancer and a certain pattern of hair loss.
A recent study (published online before print September 15, 2014) in the Journal of Clinical Oncology reports that men with male pattern baldness at age 45 have a 40% increased risk of developing aggressive prostate cancer later in life, as opposed to 45-year-old men with no hair loss. Male pattern baldness, also known as androgenic alopecia, is a hereditary hair loss condition responsible for 90% of all hair loss in men. The study found an increased risk only in men with baldness at the front and moderate hair-thinning on the crown of the head, at the age of 45.
This finding supports earlier research suggesting a link between prostate cancer and male pattern baldness. Why might this be? Male pattern baldness and prostate cancer are both associated with male hormones— specifically, an increase in androgens (male sex hormones) and androgen receptors.
"There is increasingly persuasive evidence of a link between certain types of male pattern baldness and more aggressive prostate cancer," says Hair Club affiliated physician Jonathan Ballon, M.D. "This is not unexpected, since both male pattern hair loss and prostate cancer are mediated by dihydrotestosterone, or DHT. Bald men have inherited one or more genes which are responsible for higher levels of both DHT and DHT receptors in both the scalp and the prostate."
Fortunately, the researchers did not find any significant links between prostate cancer risk and other types of hair loss. And while all signs point to a relationship between male pattern baldness and prostate cancer, professionals say it's too early to officially consider hair loss a risk factor for prostate cancer and more research is necessary. The study authors believe it is too soon to apply their findings to medical care, although the data does point out a possible link between the development of aggressive prostate cancer and baldness.
Depending on future research, medical assessment of baldness could possibly be used to help identify men who may be at risk of developing aggressive prostate cancer in the future.
For men interested in learning more about the current condition of their hair and scalp, Hair Club—North America's most trusted hair restoration provider— is currently offering a free TrichoView Hair & Scalp Analysis. With Hair Club's revolutionary, diagnostic TrichoView technology, you'll receive an in-depth evaluation of your hair loss and scalp condition and an opportunity to have hair loss concerns and questions addressed by a knowledgeable professional. To schedule a free TrichoView Analysis, visit HairClub.com.
About Hair Club:
Founded in 1976 by Sy Sperling, Hair Club is the leading provider of all proven hair restoration solutions FDA-approved or cleared to work for hair loss. Hair Club has granted more than 500,000 men and women an experience that truly changed their lives. Today, Hair Club has more than 100 locations throughout the United States, Canada, and Puerto Rico and is a wholly-owned subsidiary of Tokyo-based Aderans Co. Ltd, the world's leading provider of total hair loss solutions. Aderans brands in the U.S. include Bosley. Professional hair transplantation services provided by the affiliated physicians of the Bosley Medical Group®. Dr. Ballon is a physician with Bosley Medical Group®.