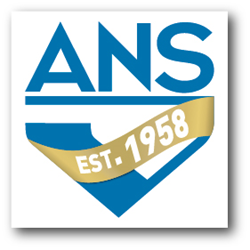 Our annual picnic gives us a chance to thank our patients for being such a driving force of inspiration to us all
Morristown, NJ (PRWEB) September 30, 2014
Atlantic NeuroSurgical Specialists (ANS) brain tumor support group celebrated their members at their annual picnic to celebrate their strides in their fight against brain cancer. The event was held Thursday, August 28th at 6:00 p.m. at their Morristown office.
The annual BBQ has grown remarkably in size since its inception in 2012 and is a place where patients can find love, hope and support from their doctors and family members. At the picnic food and activities were enjoyed by guests, including a dunk tank where patients can dunk one of the many neurosurgeons on staff. "Our annual picnic gives us a chance to thank our patients for being such a driving force of inspiration to us all," says Marketing Manager Tom Wood.
The Partnership of Hope support group, made possible by the ANS Center of Hope Foundation, meets regularly on the fourth Thursday of every month. Those living with a brain tumor diagnosis and their loved ones meet to dine and exchange personal stories about individual journeys through their illness, but mostly they laugh and celebrate life.
The main purpose of the ANS Center of Hope Foundation is for patients of all ages and walks of life to find solace in being around people who know their daily struggles. Volunteers for the foundation also work outside of the meetings to accommodate the everyday needs of patients who are not able to care for themselves. ANS Center of Hope offers patients transportation to doctors appointments, prepared meals, child care, grocery shopping, additional counseling, and more. The foundation can always use volunteers and is open to anyone who suffers from a brain tumor.
ANS invites all to attend Partnership of Hope. Please call the dedicated brain tumor support hotline at 855-267-2667 to answer any questions about the group, to attend the next monthly gathering, or to make a donation. For more information about ANS, please call 973.285.7800 or visit ansdocs.com.