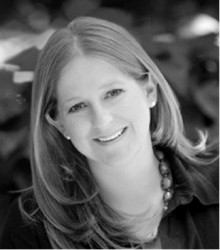 Palo Alto and Menlo Park, CA (PRWEB) October 02, 2014
Haute Living Real Estate Network will feature Jennifer Liske as a preferred real estate professional. This unique circle of leading real estate agents presents opulent estates and extravagant properties to the affluent buyers and homeowners looking to purchase the foremost residential listings. Featuring properties with over-the-top amenities in the most exclusive locations, members of the Haute Living Real Estate Network ensure that readers are exposed to the finest that market has to offer.
About Haute Living Real Estate Network:
Haute Living Real Estate Network specializes in selecting top real estate professionals, creating the most prominent directory for exceptional listings. The network website is an online destination for all real estate related news and features daily blog posts that provide up-to-date information on affluent markets and real estate developments. Access all of this information and more by visiting http://www.hauteresidence.com.
About Jennifer Liske:
A top residential real estate agent specializing in Palo Alto, Menlo Park, Atherton, San Carlos, Redwood City, Los Altos, Portola Valley and Woodside with over $100 million in sales, Jennifer has an MBA from Stanford University and earned her CPA from many years working as a tax accountant. Jennifer prides herself on offering an unparalleled end-to-end suite of client services, her deep knowledge of the San Francisco Peninsula area, and her analytical acumen, accumulated from years as an investment banker, a skill set that resonates extremely well in the Bay Area's start-up driven culture. She has a proven ability in negotiating complex real estate transactions and offers expert data-driven advice to clients on buying and selling homes in our dynamic local real estate environment.
Jennifer's firm, Dreyfus Sotheby's International Realty, is an affiliate of the prestigious Sotheby's International Realty network. As part of this global, luxury real estate brand, her clients have access to the highest quality of marketing both locally and worldwide.
To learn more, visit Jennifer Liske's Haute Residence profile.