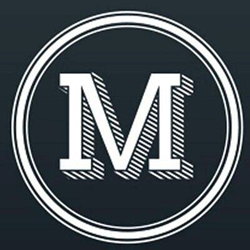 With just one search on M-Recruit™'s Lab Job Board, jobseekers can now access over 38 million jobs published on nearly 24,000 websites across the world.
New York, NY (PRWEB) September 30, 2014
Sands Technologies, experts in statistical data and recruiting software, today announced the launch of a new Global Job Search function within the company's M-Recruit™ Global Job Board Tool. The tool, currently in BETA release, is presently used by recruiters and HR managers to find the right job candidates through a series of highly-skilled tests to determine the best fit. Programming and technology students can now also leverage M-Recruit™'s powerful Job Search algorithm to bridge the gap between their college education and practical real-world applications.
With just one search on M-Recruit™'s Lab Job Board, jobseekers can now access over 38 million jobs published on nearly 24,000 websites across the world. A single keyword plus location entry will generate results from over 7 million jobs in the U.S. alone. No need to go to multiple job boards.
In spite of rising tuition rates, The Atlantic (Jordan Weissmann, April 23, 2012) reports that 53% of recent college graduates remain unemployed or underemployed – including students in IT fields such as programming and computer sciences. According to the report, this is largely due to the lack of practical, hard skills that students often are unable to transition into their job searches.
The Washington Post (Casey Ark, August 27, 2013) further reported that a college degree was no longer a requirement for 47% of technology-related jobs in New York City recently, stating that many businesses are targeting candidates who not only display technical knowledge or expertise in a certain field, but can actually apply those skills to produce tangible and practical results, such as building and developing new iPhone applications.
"A college degree is no longer a guarantee that a candidate possesses any actual, highly sought-after skills that a particular programming or developing job requires," shared company CMO, Diane Eschenbach. "The reality is that today's job market have produced a massive number of graduates with degrees that are not matching up correctly with the job opportunities that top recruiters and HR managers are hiring for."
"The M-Recruit™ tests were designed for students in mind, covering Programming Levels I, II, III, SEO, SQL, Information Security and more," continued Eschenbach. "Students can simply log on to http://www.sands-tech.com 's Lab and test how skilled they are in developing and programming various software applications however many times they want until they master those specific skills."
The statistics paint a clear picture: college graduates fail at job hunting because many fail to test, prove and exhibit their skills in a quantifiable manner. The M-Recruit™ Job Board therefore helps college students and unemployed graduates bridge the gap between college classrooms and post-graduation job searches by providing them with real-world problems seeking real-world solutions.
"Combined with M-Recruit™'s intuitive new Global Job Search function, students can also easily share their test scores with potential recruiters who are already using M-Recruit™ to see how they compare to fellow programmers, giving them a competitive edge in the job market – not only at home, here in the U.S., but also across the world," concluded Eschenbach.
Participating universities and colleges can now also post their own custom tests for their programming and IT students, with every test generating quantifiable results that can be tracked, graded and sent to each faculty member. Colleges who need additional help creating and customizing tests for their students can now also receive assistance from M-Recruit™'s staff directly for an additional fee.
To sign up and start using the M-Recruit™ Job Board today at no cost, visit http://www.sands-tech.com and register for the Lab. Recruiters wishing to use the M-Recruit™'s skills test tools may sign up for the M-Recruit™ Trial.
About Sands Technologies
Sands Technologies was founded in order to provide smart and simple solutions in every field. Our commitment to keep our products smart and simple allows us to create great products in a short time to market. As part of our commitment, we design products that can save time and money in different areas to our customers.
Companies wishing to post jobs please contact sales(at)sands-tech(dot)com. Media or Investors requiring more information, please contact Diane Eschenbach at (505) 715-6257 or email us at sales(at)sands-tech(dot)com