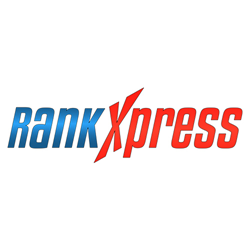 To become PrestaShop certified means that we can deliver turn-key PrestaShop solutions while being able to maintain the general upkeep that PrestaShop requires
Toronto, ON (PRWEB) September 30, 2014
PrestaShop, the award winning open source eCommerce solution is the ideal choice for anyone seeking to create and maintain a successful online shop. With over 310 features including; Catalog Management, Product Displays, Site Management, SEO, Checkout, Shipping, Payments, Marketing, Translations, Security, Analytics and much more, PrestaShop provides a powerful turnkey online storefront solution.
PrestaShop certification assures the public that the developer is well versed in the use of PrestaShop and can fully utilize all of the features the ecommerce software offers. Becoming PrestaShop certified is a privilege awarded to companies who have passed an interview and questionnaire with the creators of PrestaShop. Companies who are accepted and awarded PrestaShop certification have shown that they are capable to work with the demands of PrestaShop.
"We're extremely thrilled to become PrestaShop certified as well as becoming an official partner" quoted Tim McDonald, Project Manager of RankXpress.com. "To become PrestaShop certified means that we can deliver turn-key PrestaShop solutions while being able to maintain the general upkeep that PrestaShop requires". "This is not only an honor for us, it is an achievement to show how skilled our company is with the use of PrestaShop". "I personally encourage anyone seeking to build or update their ecommerce site to contact us so that we can show you the power PrestaShop with our firm has to offer".
About RankXpress.com: RankXpress.com specializes in general web development and website design since 2000. The company has a high-success rate of placing client websites in the top ranks of Google. Additionally, the company offers a variety of marketing services, printing services and webhosting.
For more information on RankXpress.com, or to inquire about hiring the firm, please visit: http://www.rankxpress.com
Media Contact:
Mr. Tim McDonald, Project Manager for RankXpress
Telephone: 1-888-597-GO-UP or (905) 326-2790
Email: sales(at)rankxpress(dot)com
Address: 1300 Alness Street, Suite #1A, Concord, Ontario L4K 2W6