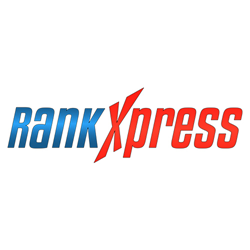 Many RankXpress clients have taken advantage of these amazing offers and they have been extremely pleased with the results since.
Toronto, ON (PRWEB) September 30, 2014
RankXpress has provided successful marketing solutions to their clients for the last decade. They pride themselves in their dedicated work and constantly effective solutions. This marketing solution company specializes in web design, web development, and internet marketing. RankXpress represents quality, reliability, and excellence. This is a small scale web marketing company that provides their clients with the service and professionalism of a large scale firm. RankXpress offers clients a flexible, fast, and personable web marketing experience.
The effective online marketing team at RankXpress offer top notch SEO, social sharing, and web traffic services. There are many available marketing packages to suit the needs of all clients. Package costs range from $99 to $499. The most effective marketing package is the "Financial Package" which entails high quality writing, quick submission, and powerful press releases.
The Financial package offered by RankXpress is perfect for publically traded companies that want to reach out to investors, analysts, and financial journalists. This provides the most vivid multimedia experience for all readers and includes the broadest distribution of all PR packages. The web releases will be interactive, web-optimized, they can include embedded images, videos, and personalized RSS feeds. The releases will be distributed on premium financial outlets,search engines and online news outlets. Your comapny's web release will have permanent hosting on prweb.com and will be distrubuted to over 250,000 subscribers and 30,000 journalists/bloggers.
RankXpress is offering affordable web release packages to small and medium businesses in the Toronto area that do not have a marketing budget large enough to obtain full service online marketing packages. RankXpress is giving companies a chance to promote themselves online for a more workable price. By doing this process and offering affordable online promotion packages, RankXpress is able to extend their client reach.
Many online marketing solution teams offer similar web marketing packages for a higher cost. These same online promotional web release packages range from $899 to $1399 at other firms. RankXpress offers these affordable packages for only $499 or less. By offering these packages at such an affordable price, RankXpress is able to promote local businesses and help them build a strong presence on the web.
Many RankXpress clients have taken advantage of these amazing offers and they have been extremely pleased with the results since. Their company branding has been viewed by thousands of people throughout the Greater Toronto Area. Join the ranks of many clients, and have RankXpress take care of your online marketing and provide effective solutions.
In the eyes of RankXpress, it was a no brainer to offer an affordable marketing web package to the smaller businesses in the Greater Toronto Area. This gives them the ability to reach out to many potential clients while delivering high quality services to the community.
For more information on RankXpress, their online web marketing solutions, and to visit their revamped website, please visit them at http://www.rankxpress.com/.
Contact Name: Tim McDonald
Company: RankXpress (in business since 2000)
Website: http://www.rankxpress.com/
Contact Phone: 905-326-2790