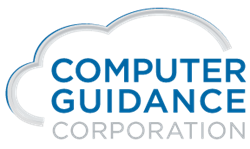 "We are proud to bring our strong brand and success serving a significant representation of mid-to-large contractors to JDM Technology Group and we are excited to continue on the growth path that we have collectively experienced over the last six months."
Scottsdale, AZ (PRWEB) October 01, 2014
Computer Guidance Corporation, a leading developer of ERP software solutions for the construction industry, today announced that the Explorer Software Group of Companies, of which Computer Guidance Corporation is an integral part, has established a new global branding as JDM Technology Group to better reflect the identity of its individual operating companies and their respective product brands while discernibly positioning the software group for future growth and expansion.
JDM Technology Group, the new branding of the Explorer Software Group of Companies, was created in August of 2014 to serve as the umbrella of four individual operating companies, including Computer Guidance Corporation, CSSP Construction Software, Explorer Software and RedSky IT. These four companies will continue to function independently serving their respective customers and markets in over 40 countries on six continents.
According to the CEO and owner of JDM Technology Group, James McFarlane, "The group branding change was done in order to bring clarity to the names of our individual operating companies and their associated product brands. The business operations of these companies will not change as a result of the new name, in fact, my strategy remains keeping the well-respected brands in place and ensuring each entity has the tools to grow within their respective markets."
"Since 1981, Computer Guidance has continuously revolutionized the industry by introducing the latest technologies such as browser-based ERP, mobile applications, cloud computing and business intelligence," said Mike Bihlmeier, President, Computer Guidance Corporation. "We are proud to bring our strong brand and success serving a significant representation of mid-to-large contractors to JDM Technology Group and we are excited to continue on the growth path that we have collectively experienced over the last six months."
About Computer Guidance Corporation
Computer Guidance is the software development expert for construction enterprise resource planning solutions. In business since 1981, Computer Guidance has provided its customers with construction financial and project management applications supported by industry-leading business intelligence and analytics applications and advanced productivity tools. Computer Guidance is a premier Business Partner of IBM Corporation, providing a solid technology foundation for both its cloud-based, hosted and on-premise solutions. Hundreds of commercial contractors have implemented Computer Guidance ERP achieving quantifiable benefits year after year. Many Computer Guidance customers are represented among the Engineering News-Record Top 50, 400 and 600 and the On-Site Top 40. Computer Guidance's construction software expertise has led the Associated General Contractors of America to select Computer Guidance's solutions as the ERP solution of choice for its members. eCMS has also been acknowledged by the CFMA IT Survey, ranking its job cost, accounting and payroll applications as the number one software for commercial contractors. In 2013, Computer Guidance received a silver Contractor's Choice award from Roads & Bridges magazine recognizing eCMS as one of the most widely implemented ERP solutions among its readership.
Computer Guidance Corporation became a member of JDM Technology Group in January 2014. JDM Technology Group is a global software business that is exclusively in Construction with 40,000 users served, in 40 countries and in 6 continents, employing 250 staff. JDM Technology Group's core business philosophy is long-term commitment to customer service, coupled with providing the best possible solutions to customers.
For additional information, visit http://www.computerguidance.com or call 888.361.4551.
eCMS is a registered trademark of Computer Guidance Corporation, member of the JDM Technology Group.