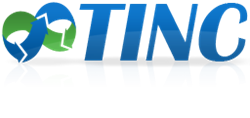 This rise in attendance is indicative of a growing Industry focus on turnaround management.
Houston, Texas (PRWEB) September 30, 2014
Last week, Asset Performance Networks (AP-Networks) held their 12th annual TINC America event. Short for "Turnaround Industry Network Conference," TINC is put on by AP-Networks exclusively for owner operators in the upstream, refining, chemical, and power industries. This year, the company continued the trend of sold out attendance, achieving a record turnout for the event. Attendees to TINC America 2014 hailed from 9 countries, more than 30 companies, and over 75 facilities.
This rise in attendance is indicative of a growing industry focus on turnaround management. To keep up with this interest, AP-Networks established TINC Europe in 2011, and TINC Canada in 2013 through its Canadian affiliate, Asset Performance Canada. To date, each of these sister conferences has continued to grow year after year, with TINC Europe 2014 increasing attendance by more than 33% over 2013.
Following TINC America 2014, AP-Networks has announced the dates of the upcoming TINC conferences. TINC Canada 2015 will be held in Calgary, Alberta from January 20th – 21st, with registration set to open in October. TINC Europe 2015 will take place in Amsterdam, the Netherlands from March 25th – 26th, with registration opening in November.
While all three conferences center on turnaround management, TINC Europe and TINC Canada offer a special focus on regional concerns, with TINC Europe taking an in-depth look at upstream operations, and TINC Canada delving more deeply into oil sands turnarounds.
Attendance at all three TINC conferences is exclusive to owner operators, creating a forum for facility and organizational leaders to discuss the challenges they face, and the strategies—both successful and unsuccessful—that they have employed to overcome these challenges. In addition, AP-Networks shares insights on Industry trends. These trends are drawn from the AP-Networks Turnaround Database, which contains data from more than 1,200 turnarounds.
About Asset Performance Networks
Asset Performance Networks is the trusted leader for improving asset and operational performance in petroleum, chemical, and energy companies worldwide. The company's solutions are a powerful hybrid of Software as a Service (SaaS) and consulting expertise that generates measurable results. Since AP-Networks was founded, the company has focused on bringing predictability and competitiveness to high-risk events—namely, capital projects and turnarounds. Industry leaders not only recognize the AP-Networks brand, they insist on the company's involvement in their most critical improvement initiatives.