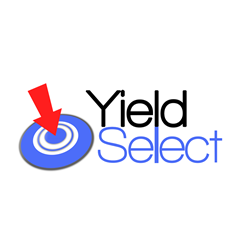 With more beta programs releasing in the future, we plan to further enrich our publishers experience. If you're a publisher, things are only going to get better
(PRWEB) September 30, 2014
YieldSelect, a leading advertising network, has recently been recognized as one of the top in their industry. Established in 2013, they have quickly become the defacto model that all ad networks strive to be. Headquartered in Philadelphia, they pride themselves on their unrivaled support and their core values of being positive, driven, creative, ethical and productive. Their most recent success comes from their development department where they are gearing up for their latest beta program releases.
They are proud to announce that they have begun one of many beta programs for their publishers. The most recent beta program is their Network Optimizer. The Network Optimizer is an intuitive tool that allows their publishers to manage multiple ad networks and direct campaigns, directly in the YieldSelect dashboard. This service will be offered completely free and allows YieldSelect to compete with all of your networks, on every ad impression. The company hinted at a product which will deliver free traffic to sites within its network, and another product which will be greatly beneficial to publishers who send newsletters. The company also reports the amount of excitement coming from their Philadelphia Headquarter's team members due to the progress of the beta program.
"We are extremely excited to see what is coming out of our development team. We set out a goal to give our publishers the tools to make the most from their websites. With more beta programs releasing in the future, we plan to further enrich our publishers experience. If you're a publisher, things are only going to get better."
-Stefan Korte, Director of Business Development
YieldSelect's credo is based around the idea of keeping all processes simple for their publishers. While many ad networks focus on achieving the lowest CPM rates for their advertisers, YieldSelect takes a different approach. They understand that the publishers are the key to the online advertising world, so their goal is simple; reward them the highest CPM possible.
The Philadelphia Company boasts how simple they make managing your advertising inventory via innovative products and services. The company thrives on innovation, exceptional optimization team, dedicated account managers, and on-time payments, making the beta program just one more way to stay above their competition. They enforce strict quality guidelines on their advertisers and publishers alike to ensure a clean browsing experience for their publishers' visitors.
Every publisher is assigned a dedicated account manager whom can easily be reached by email, live chat, or phone. Emails typically receive responses within hours, or many times even minutes. They are there to help you every step of the way, along with achieving the highest possible CPM. Looking to become a beta tester? Email beta(at)yieldselect(dot)com. Visit http://www.YieldSelect.com to learn more.