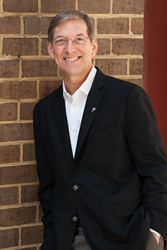 Washington DC (PRWEB) September 29, 2014
September is Self-Improvement Month, and Dr. Russell W. Phillips is honoring it by giving patients throughout the Washington DC area a safe, long-lasting and effective option to replace missing teeth. Patients who are suffering from lost or loose teeth are invited to visit Dr. Phillips for treatment with dental implants. Implants have been consistently utilized by dentists for decades, and they have been repeatedly proven to be one of the best alternatives to natural teeth available today.
Implants are made up of three separate components: the titanium implant, an abutment piece and the crown. The titanium implant is what is surgically placed in the jaw, effectively acting as the root of the implant by keeping it in place and mimicking the interaction that occurs between the jaw bone and a real tooth. After the implant is placed in the jaw, the abutment is connected to the part of the implant that remains visible past the gum line. After that, a crown completes the implant. The crown looks, acts and feels like a regular tooth, so patients and others will likely not notice anything except for a great smile.
Dental implants are desirable over other options for many reasons. Unlike a fixed bridge, which is often the choice for Washington DC patients who need to replace missing teeth, implants don't damage the surrounding teeth. Bridges require supporting teeth to be ground down to fit the bridge, and that can lead to increased instances of decay and further tooth loss. Also, depending on an individual's age, a bridge may need to be replaced once or twice over their lifetime. These problems are also found in patients with partial dentures as well.
Implants also offer patients the benefit of increased jaw health. When tooth loss occurs, bone loss is not far behind. If bone loss goes untreated, the structure of a patients jaw can become so affected that it begins to change a person's appearance. Dental implants act like real teeth and stimulate the jaw to minimize bone loss. Washington DC patients who would like to learn more about how Dr. Phillips can help them replace missing teeth using implant dentistry during Self-Improvement Month are invited to schedule an appointment by calling his office.
About the Doctor
Russell W. Phillips, DMD is a general practitioner with advanced training offering personalized, comprehensive dental care for Washington D.C. gum disease patients since 1984. Dr. Phillips graduated from Penn State University and earned his D.M.D. dental degree from the University of Pennsylvania with honors. He later returned to the University of Pennsylvania for the Periodontal Prosthesis and Periodontics program. He continues his education and remains involved in many dental organizations. Dr. Phillips is part of one percent of dental professionals providing the LANAP® FDA cleared laser procedure for gum disease treatment. To learn more about Russell W. Phillips, DMD and his dental services visit his website at http://www.russellphillipsdmd.com and call (202) 350-4581.