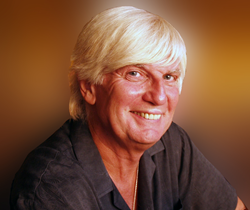 ...craft beers are becoming increasingly popular...[and the] number of distilleries [in New Mexico] is...growing rapidly...with ...a fascinating blend of traditional and "New Mexico twist."
Corrales, New Mexico (PRWEB) September 30, 2014
The Southwestern Wine Guy, Jim Hammond, has broadened his coverage of "home grown" libations. He now covers locally produced spirits and craft beers as the Albuquerque Spirit Examiner and the Albuquerque Craft Beer Examiner, in addition to his long-running Albuquerque Wine Examiner blog.
Hammond's decision to add the topics to his Examinar.com profile is the result of his growing fascination with a broader range of locally produced libations. As host of the radio show, "The Spirits of New Mexico," which airs on Saturday afternoons KIVA (AM 1600) and Live!95 (FM 95.9), he covers not only wine but also beer and distilled spirits all created by local producers in New Mexico.
"I already report on wine, but craft beers are becoming increasingly popular. The Brewers Association says that the increase in craft beer sales was 17.2% in 2013, even though overall beer sales declined by 1.9%. The number of microbreweries in the Albuquerque area have grown dramatically over the past year ," said Hammond. "The number of distilleries is also growing rapidly, and their products are a fascinating blend of traditional and "New Mexico twist" spirits.
As the Albuquerque Craft Beer Examiner, Hammond explores new breweries, or special events held by one of the established breweries, basic info on what hops are all about, what IBU means and how it affects choices in brews. He covers beer and food pairing, the types of beers and ales and where one can find the best brewpub food.
Under the moniker "Albuquerque Spirits Examiner" Hammond uncovers the mysteries of New Mexico craft distillers, who, employing native herbs and infusions, make spirits unique to New Mexico, as well as more traditional liquors. He describes the unique tastes and flavors of local spirits and provides recipes for making dynamite cocktails that will have guests begging for more.
About Jim Hammond
In addition to news and insights as the "Albuquerque Wine/Spirits/Craft Beer Examiners" on Examiner.com and "The Spirits of New Mexico," Jim Hammond covers New Mexico wines in a wine blog (SouthwesternWineGuy.com/blog). He is a wine columnist for ABQ Free Press and provides wine and beer pairing ideas to go along with featured recipes in New Mexico Magazine. Hammond is available to speak on New Mexico spirits and also provide creative seminars or events to help people understand and appreciate New Mexico spirits. Contact him at spirits(at)jim-hammond(dot)com, visit his website, TheSpiritsofNewMexico.com, or call him at 505-264-9123. The Spirits of New Mexico is active on Facebook, Twitter (#TSpiritsofNM) and LinkedIn.
About The Spirits of New Mexico
"The Spirits of New Mexico" airs every Saturday evening at 3:00pm as part of the "Drinks, Dinners and Diversions" line up on Albuquerque's The Rock of Talk, (KIVA 1600AM and Live! 95.9FM). Jim and his co-host Tom Molitor offer listeners an insider's look at all aspects of the spirit industry, through personal insights of the hosts, discussions with participants in various aspects of the business, the restauranteurs who pair the products with outstanding food, and organizers of special events. .