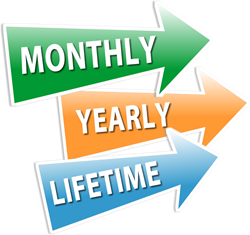 ...it made good sense for us to expand on our offerings for those new customers who may need additional options
Bend, OR (PRWEB) September 30, 2014
CADavenue announced today two new subscription plans offer a new and affordable way to use their engineering productivity tools. The CAD software engineering company also said it is offering a 20% discount for existing subscribers to upgrade to either a yearly or license plan.
CADavenue said it will continue offering this upgrade promotion until October 31, 2014.
Victor Abela, President of CADavenue explains "Since launching our EasyPay product in June of 2013, it made good sense for us to expand on our offerings for those new customers who may need additional options, said Victor Abela, President of CADavenue."
The new plans give users three different ways to use their software with no restrictions. A summary of these options are as follows:
-- Monthly Plan - allows a pay as you go with no contract. Renews every month.
-- Yearly Plan - one payment allows 12 months of usage. Can be extended by manually renewing.
-- Lifetime Plan - one payment allows unlimited usage. 12 months service & maintenance contract included.
For a complete listing of specific features available in all 3 plans plans, go to http://www.cadavenue.com/get-avicad.
"If you're an existing subscriber to our Easypay, or if you an existing customer thinking about expanding your seats in the near future, now is the time to act" Victor explains.
CADavenue clarifies that if you purchase Mech-Q between now and October 31, 2014, you can lock-in current pricing for as long as you stay on the same plan. For more details or to talk with a member of the CADavenue sales team or call them at (888) 271-7121. You can also reach them at info(at)cadavenue(dot)com.
About CADavenue
CADavenue is a leading provider of 2D/3D CAD and engineering software. CADavenue is based in Bend, OR. For more information, visit http://www.cadavenue.com.