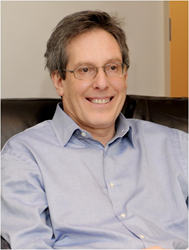 Biofeedback and cognitive-behavioral therapies are very effective treatments for migraine and tension-type headache and have become increasingly accepted as a standard of care.
London, England (PRWEB) September 30, 2014
The Biofeedback Federation of Europe is pleased to announce that Dr. Steven M. Baskin will be presenting a workshop at their upcoming Annual Meeting taking place March 24-28, 2015 in Rome, Italy. In his workshop, "Biobehavioral Considerations in the Diagnosis and Treatment of Primary Headache Disorders," Dr. Baskin will share his expertise on the comprehensive treatment of headache disorders, including extensive coverage of biofeedback.
According to Health magazine online, "More than 47 million Americans have experienced a severe or debilitating headache in the past three months. Migraines alone affect 9% of the U.S. population and costs $1 billion a year in direct medical expenses." The article offers "surprising" ways to fight headache pain and first on the list is biofeedback. This comes as no surprise to Dr. Baskin who has done extensive research on the topic. According to Dr. Baskin "Biofeedback and cognitive-behavioral therapies are very effective treatments for migraine and tension-type headache and have become increasingly accepted as a standard of care."
Dr. Baskin's two-day workshop is an in-depth clinical guide to the many advances in the diagnosis and management of migraine, cluster headache, tension-type headache and their many variants. The workshop will first provide the participants with a thorough overview of the basic headache diagnostic interview. It will then explore the pathophysiology of the different disorders integrating neurochemical, physiological, behavioral, and psychological perspectives. Pharmacological, psychophysiological, and behavioral treatment alternatives will be reviewed in relation to both clinical effectiveness and underlying pain mechanisms.
About Dr. Steven Baskin
Steven M. Baskin PhD is one of the co-directors of the New England Institute for Neurology and Headache; a recently formed interdisciplinary clinical and research facility. Dr. Baskin started the Behavioral Medicine Service at the New England Center for Headache in Stamford, Connecticut and is an attending psychologist at Greenwich Hospital of Yale-New Haven Health. He is a past president of the Association for Applied Psychophysiology and Biofeedback (AAPB) and winner of the AAPB Distinguished Scientist award for 2014. Steve is a current member of the board of directors of the Headache Cooperative of New England and a past board member of the American Headache Society and the Connecticut Psychological Association. He is on the editorial board of the Journal of Applied Psychophysiology and Biofeedback and a frequent reviewer for the journals Headache and Cephalalgia. He lectures frequently at national and international meetings and has published extensively on primary headache disorders; most recently on comorbid psychiatric factors that may chronify migraine and complicate treatment.
The BFE Annual Meeting
The BFE Annual Meeting is an interdisciplinary biofeedback conference designed to nurture communication and education between specialists from different disciplines. Experts from neurofeedback, biofeedback, psychology, medicine, physical therapy, education and other disciplines come together to share and learn. Other workshops included in the program are: Drs. Lynda and Michael Thompson - 5-day neurofeedback program; Dr. Lindsay Thornton - Sports and Peak Performance; Dr. Paul G. Swingle - Depression and the ClinicalQ; Dr. Erik Peper - Biofeedback and Somatic Feedback.
About the Biofeedback Federation of Europe
The Biofeedback Federation of Europe (BFE) is a community interest company in the UK leading the way to share knowledge in the field of biofeedback. Through its "Learn From the Best" program, it offers a variety of webinars, online classes, courses, software and workshops with applications in healthcare, mental health, optimal performance and sport. Content is developed independently by International Research & Education Project teams. For more information, visit the BFE Online Shop.
Contact: Carol Meyers
BFE Education Manager
education(at)bfe(dot)org