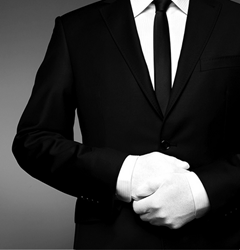 Aside from the weather, my boyfriend is completely different than other men I have dated. Each second I spend with him has been an exotic and adventurous experience. He made this year one I will never forget!
Long Beach, CA (PRWEB) September 30, 2014
The recently launched dating website, Match Million, not only finds love for individuals, but jobs as well. The company's match selection process connects singles from around the world, including Vaida, a Lithuania-native user who found her current boyfriend through the website's Noir matchmaking service. Her experiences with Match Million brought her halfway across the world to California, where she has become the newest member of the Match Million team.
Born and raised in Lithuania, Vaida's professional background fits the target market of Match Million. She studied art in her home country and moved to London for 4 years for formal education, where she received her creative arts degree and became fluent in English. After moving back, she met her boyfriend through Match Million, and the couple have dated for several months. Her relationship has brought new, exotic, and exciting experiences to her life, having traveled to premier destinations around the U.S., Mexico, and Hawaii with her new boyfriend.
"I wake up today, and its 90 degrees with palm trees swaying outside my window. Before I met my match, I would wake up to snowy, 40-degree weather eight months out of the year. Aside from the weather, my boyfriend is completely different than other men I have dated. He made this year one I will never forget!" said Vaida.
During her relationship, Vaida has also been in contact with Match Million. Her success in using the Noir matchmaking service has helped her become an expert in dating herself. Supported by her extensive educational background and excellent communication skills, she received an invitation to join the Match Million team and become a personal noir match maker.
Match Million is excited to share her success story and hope for repeat experiences to follow. "We are pleased that Vaida has found a new love and life through our service, making these dream tales a reality has always been what we're after. We extend our hand to other singles as well who are looking to take a new direction for their life. We definitely encourage more users to try the Noir match making service. Who knows? Maybe we'll fly more people over here to join our team at our beautiful office in sunny Belmont Shore," said a company spokesperson.
Match Million is a dedicated dating platform for professional singles looking to find an exotic romantic connection. The website uses a VIP match making service called Noir to find personalized matches for users. Singles interested in learning more can visit http://www.matchmillion.com or contact the team at (877) 847-NOIR.