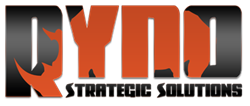 Phoenix, AZ (PRWEB) September 30, 2014
In today's world of convenience, a mobile app can take the accessibility of one's company to the next level, and Ryno Strategic Solutions offers services to bridge that gap. With an app uniquely designed to fit the company's services offered, culture, and industry requirements, all of the information that consumers are seeking is available on their smartphones, tablets, and computers. Some of the unique features Ryno Strategic Solutions offers as a part of their app design include:

Push notifications
Points of interest on map and GPS directions
One-touch calling from inside the app
GPS coupon – can access coupon when customer is within certain distance from business
Email form – to easily create an appointment, order, give feedback or complete a survey, or submit a contact form
Food order – allow customers to order food with the option for delivery, pick-up, or dine-in and pay options
Tip calculator
Notepad
Image Gallery
QR codes and scanner
The team at Ryno Strategic Solutions is made up of designers and developers that will work with businesses and individuals to create a customized solution that meets the preferences and budget indicated with a wide range of functions. With four tiers of pricing and design available at http://info.rynoapps.com/creating-an-app/, customers easily find a solution to fit their unique needs.
More information about Ryno's apps can be found at http://info.rynoapps.com/. For additional information regarding app features, visit http://info.rynoapps.com/app-design/.
About Ryno Strategic Solutions
Ryno Strategic Solutions is a full-service nationwide Internet marketing company with more than 15 years of combined experience in Internet marketing and advertising. The company was initially manifested to help small business owners perfect their Internet marketing strategies, while saving as much money as possible. Over the years, Ryno has been sought out by nationally-recognized corporations, thus evolving into a full-service Internet marketing firm working with a wide variety of industries.