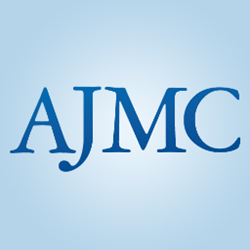 Diagnosis of thyroid cancer across the United States is uneven; there are hotspots, including a section of the Northeast that is home to a cluster of nuclear facilities.
Plainsboro, NJ (PRWEB) September 30, 2014
What should public health officials make of the 63,000 new cases of thyroid cancer in the United States each year? Is thyroid cancer rising that rapidly? Or is medicine doing a better job of finding these cancers? Is the answer a bit of both? And, once thyroid cancer is found, how aggressively should it be treated?
Evidence-Based Oncology, a news publication of The American Journal of Managed Care, took a look at rising thyroid cancer rates in its just-published issue, (click here) and found:

Thyroid cancer rates have been creeping upward since the 1970s, and this form is now in the top 10 most common cancers, based on incidence, in the United States. Between 2006 and 2010, rates increased 5.4 percent per year in men and 6.5 percent per year in women. But the mortality rate has remained unchanged, lending credence to the argument of better detection.
Distribution is uneven, with definite "hot spots." One documented area with higher-than-normal rates is a 90-mile radius covering an area of New Jersey, eastern Pennsylvania, and southern New York that research shows is also home to a cluster of nuclear facilities.
As diagnoses have increased, healthcare professionals have strived to develop a better understanding of the various subtypes; roughly eight out of 10 thyroid cancers are papillary, which grow very slowly and normally reside in just one lobe of the thyroid gland, but they can spread to the lymph nodes in the neck but are rarely fatal.
As incidence of thyroid cancer rises, managed care will likely seek treatment approaches to thyroid cancer without surgery in patients for whom a less invasive approach may be indicated. Surgery is not without risk, and requires lifelong hormone replacement.
Other treatment approaches include using external beam radiation and chemotherapy. Four medications are currently approved in the United States, with a labeled indication for thyroid cancer. In order of approval by the US Food and Drug Administration, these are thyrotropin alfa, vandetanib, cabozantinib, and sorafenib. The investigational medication lenvatinib, a multi-kinase inhibitor, and is currently in phase 3 trials for I-131–refractory differentiated thyroid cancer.
About the Journal
The American Journal of Managed Care, now in its 20th year of publication, is the leading peer-reviewed journal dedicated to issues in managed care. Other titles in the AJMC family of publications are The American Journal of Pharmacy Benefits, which provides pharmacy and formulary decision makers with information to improve the efficiency and health outcomes in managing pharmaceutical care. In December 2013, AJMC introduced The American Journal of Accountable Care, which publishes research and commentary devoted to understanding changes to the healthcare system due to the 2010 Affordable Care Act. AJMC's news publications, the Evidence-Based series, bring together stakeholder views from payers, providers, policymakers and pharmaceutical leaders in the areas of oncology, diabetes management, and immunology and infectious disease. To order reprints of articles appearing in AJMC publications, please call (609) 716-7777, x 131.
CONTACT: Mary Caffrey (609) 716-7777 x 144
mcaffrey(at)ajmc(dot)com
http://www.ajmc.com