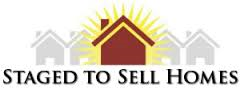 Cleveland home staging featuring high-end furniture and decorations that turn any home into a model home. Full details are available online at http://www.helpfulhomestaging.com.
(PRWEB) October 01, 2014
Selling a home can be difficult. While homeowners know just how special their home is, potential buyers may not see it the same way during their brief open house visit. Now however, thanks to Staged to Sell Cleveland home staging service, any home from vacant dwellings to lived in dream homes can be transformed into a model home in a matter of hours. Staged to Sell Homes is proud to announce a StateWide service area.
Staged to Sell specializes in helping homes put their best face forward so that they do one thing, sell faster. The Staged to Sell process is simple; first, the team visits the client's home and formulates a custom game plan of what to do to get buyers to emotionally connect to the home to make it sell as fast as possible. From there, it's all about execution and within hours, the Staged to Sell team will transform any house into a model home suitable for any magazine feature.
Staged to Sell is also the Vacant Home Specialist. Their team takes pride in transforming vacant homes into beautiful homes that show like a Model! This is the company's specialty, and it works. Remember, only 1 in 10 buyers can visualize what their furniture will look like and how it will fit into any given home. When a home sits empty, potential buyers focus on the flaws. Staged to Sell can take care of everything for and prepare any home with updates, and even bring in all furniture and emotional connection props.
For more information or to schedule a one-on-one consultation, please visit Staged to Sell online at http://www.helpfulhomestaging.com or give them a call at (440) 342-2006.