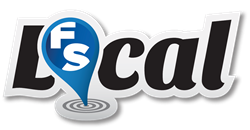 Toronto, ON (PRWEB) September 30, 2014
According to a recent BDC study, there are more than 1.1 million small businesses in Canada, and of those, only 12% are selling online. To help businesses get online and be more visible to Web searchers, FS Local launched its first free directory listing program on September 29, 2014.
FS Local is a unique small business Internet marketing platform that gives Canadian businesses the ability to build and customize their own local listing. Those that are active on social media can connect their profiles to keep their listing current without having to sign in and update it. A business with Instagram for example can connect their account to automatically update their FS Local photo gallery as they go.
"Our goal is to make it easy for local businesses across Canada to maintain an up-to-date Web presence. Many businesses are online, but struggle to find the time to keep their company website and online social networking profiles fresh with the latest information. FS Local provides a real-time snapshot of a business using the online sites they already use. It's a socially powered Web presence," said Founder and President Michael Yack.
FS Local started as an exclusive full-service marketing program for members of partner organizations such as BizAssist and TABIA. Businesses could join only by entering a special access code they received through their membership. Now, for the first time ever, FS Local is open to the public. Small businesses across Canada can create an online citation source and build a listing for free in just a few easy steps.
For more information and to sign up, visit http://www.fslocal.com/business.
-30-
About FS Local
Based in Toronto, Ontario, online marketing company FS Local provides social media marketing, advertising and consulting services for small businesses. The company is built on the principles of community building as opposed to traditional advertising and is frequently looked to for its expertise in the field of new media. Visit http://www.fslocal.com for details.