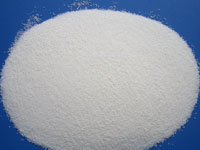 Zhengzhou, China (PRWEB) September 30, 2014
According to iAbrasive's latest news, recently, aluminum oxide price in China has continued to rise, resulting from insufficient supply and an increasing demand for electrolytic aluminum's new capacity. The factory price of aluminum oxide in Shanxi Province and Henan Province this week was 3,000 Yuan per ton, which was 100 Yuan per ton higher than that of last week, and increased by 25% compared with the price in July. (See the original release at: http://www.iabrasive.com/articles/aluminum-oxide-price-continues-to-rise)
On Sept. 25, the aluminum oxide factory price in southwest areas was more than 2,600 Yuan per ton, which increased 16.7% compared with the price in the beginning of July. Local aluminum oxide factories revealed that they might continue to increase the price due to the good momentum of market demand.
Influenced by the continuous rainfall in Henan Province this month, some companies have suffered local dam break, which has forced them to halt aluminum oxide production lines. iAbrasive reveals that a big aluminum oxide manufacturer in Shanxi Province had their roaster checked from Sept. 7 to Sept. 27, which has reduced the aluminum oxide production by 40,000 tons. What's more, an accident occurred at another aluminum oxide factory in Shanxi Province, so its aluminum oxide production is at risk of reduction.
The numerous accidents in relation to the supply of aluminum oxide have led to the insufficient supply of China's domestic aluminum oxide. While the new electrolytic aluminum's new capacity in northwest China stock has led to the increasing imbalance between supply and demand, which is conductive to the situation that aluminum oxide price be separated from the aluminum price.
Author: Liwei Chu
Copyright: iAbrasive.com--Abrasives & Diamond Tools Market