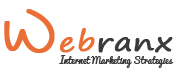 I'm excited to help small businesses learn about how AdWords can grow their customer base.
Houston, Texas (PRWEB) September 29, 2014
Webranx is offering free Google AdWords training courses to small businesses. Webranx is an internet marketing business located in Galleria Houston, Texas. The instructor, Tony Guo is an active member of the Google Partners North America Community. Guo, who is certified in Adwords, Analytics, and Video Ads will help businesses learn to advertise on Google.
Guo currently manages an AdWords team with an online acquisition over 3 million dollars. Training will be provided on Skype every Monday from 8pm to 10pm at Webranx's office located 5802 Val Verde Street, Houston Texas 77057 or online. Interested parties are encouraged to drop by the office or contact Tony by email to schedule an appointment.
Learning about Google AdWords helps small business get the most from their pay-per-click spend. Webranx will teach small businesses how to choose the best keywords, target potentially interested clients, write compelling ad text, and measure return on investments. Guo will provide outlines as well as an in depth analysis of how to become certified in Google AdWords. He will discuss how the changing landscape of PPC affects small business in terms of bidding, clicks, and conversions. At the end of the meeting, Guo will be on hand to answer any questions and offer his advice on individual campaigns.
Lessons will include, how to create an AdWords account, how to research keywords, how to target based on location and languages, how to write ad text, how to set a campaign and monitor it, how bidding works, how to budget, how to create and monitor ad groups, how to increase quality scores, how to install tracking codes, how to experiment, and how to create a video ad campaign.
"I'm excited to help small businesses learn about how AdWords can grow their customer base." -Tony Guo