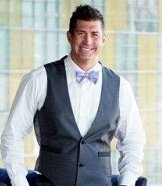 Don't Put Your Loan in Danger, Call The Loan Arranger!
Denver, Colorado (PRWEB) September 30, 2014
Jason Ruedy, also known as The Home Loan Arranger, appeared on local television show Colorado & Company on September 25, 2014. During his appearance, Mr. Ruedy discussed several mortgage-related issues with Emmy Award winning Colorado & Company host Denise Plante. The show, which regularly airs live on weekdays in Denver and across Colorado on Channel 9, KUSA-TV, has featured The Home Loan Arranger several times during the past three months.
This particular Colorado & Company episode focused on Mr. Ruedy's ability to help homeowners refinance into mortgages in which mortgage insurance may not be a requirement, the advantages of refinancing while mortgage interest rates are low, and the ease of refinancing with The Home Loan Arranger.
Mr. Ruedy recently launched a new campaign against homeowners paying mortgage insurance when their loan to value ratios don't warrant it. As part of his campaign, a new website was launched entitled http://www.StopMortgageInsurance.com.
During his recent Colorado & Company appearance, Mr. Ruedy focused on providing a detailed description of mortgage insurance.
"Mortgage insurance is not the same as homeowners insurance. Mortgage insurance insures the lender in case the mortgage borrower defaults. Homeowners who put less than 20 percent down on their homes are required to pay for mortgage insurance. However, with the increase in home values over the last two years, the loan to value ratio on many homes has changed significantly. Many homeowners who are currently paying mortgage insurance are doing it needlessly. " - Jason M. Ruedy, The Home Loan Arranger
During her interview of Mr. Ruedy, Colorado & Company's host Denise Plante asked, "Do you have advice for people who are paying mortgage insurance but are not sure if they should refinance?" Mr. Ruedy's response was, "Call us. Let us run the numbers. Let us take a look at where you currently are, and we'll see if we can improve your situation and help you out. You might be able to save $200, $300, $400 per month."
"There are so many advantages to refinancing a mortgage right now. Interest rates are extremely low and the process is hassle-free and streamlined. And when you work with The Home Loan Arranger, you receive great customer service. As I like to say, "Don't Put Your Loan in Danger - Call The Home Loan Arranger!" - Jason M. Ruedy, The Home Loan Arranger
About The Home Loan Arranger:
Mr. Jason M. Ruedy, also known as The Home Loan Arranger, has 20+ years of experience in the mortgage business. His company was built around the crucial principles of hard work, discipline, and determination. The Home Loan Arranger evaluates client applications quickly and efficiently and structures loans with the best possible terms. Mr. Ruedy is successful in achieving loan closings for clients while meeting their highest expectations. Jason M. Ruedy is ranked #2 in the state of Colorado by Scotsman Guide, which is the top leading resource for mortgage originators.
For media inquiries, please contact Mr. Jason M. Ruedy, "The Home Loan Arranger":
The Home Loan Arranger
512 Cook St #100
Denver, CO USA
Phone: (303) 862-4742
Toll Free: (877) 938-7501
http://www.thehomeloanarranger.com/