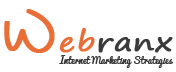 Social media is the key to building an engaged audience.
(PRWEB) September 29, 2014
Webranx is offering free Social Media training courses to small businesses. Webranx is an internet marketing business located in Galleria Houston, Texas. The instructor, Tony Guo is an active member of the Google Partners North America Community. Guo, who is certified in Adwords, Analytics, and Video Ads will help businesses learn to advertise on Google.
Learning about Social Media helps small business get the most from engaging audiences. Webranx will teach small businesses how to create the best tweets, facebook posts, youtube videos, how to convert customers based on engagement, and how to use Social media to drive traffic to their businesses. Social Media expert Guo will provide outlines as well as an in depth analysis of how to become certified in Social Media. He will discuss how the changing landscape of social media affects small business in terms of online presence and branding. At the end of the meeting, Guo will be on hand to answer any questions and offer his advice on individual businesses.
"Social media is the key to building an engaged audience." -Tony Guo