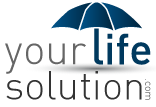 Diverticulitis can very well have little-to-no effect on the cost of life insurance compared to the lowest risk life insurance applicants
Chicago, IL (PRWEB) October 01, 2014
YourLifeSolution.com, a service which allows consumers to instantly view term life insurance prices online, is today publishing the term life insurance prices that can be expected on those who have Diverticulitis. YourLifeSolution.com's purpose for doing this is to both educate the public and promote the reality that Diverticulitis has little effect in most cases on the affordability of both term life insurance and permanent life insurance. "Most people with Diverticulitis would likely believe that their condition has a significant effect on life insurance pricing, but depending on the treatment received for the condition and how recent that treatment was, Diverticulitis can very well have little-to-no effect on the cost of life insurance compared to the lowest risk life insurance applicants", said Eric Smith, the founder and independent agent of YourLifeSolution.com. According to YourLifeSolution.com, rates can vary from the second best risk rating to several steps below the standard risk rating for those with more severe cases of Diverticulitis.
Examples of Term Life Insurance Prices for $1,000,000 of 10 Year Term Life Insurance Based on a 40 Year-old Man with Diverticulitis:
Mild case with no needed treatment: $46 per month
Moderate case with treatment five years earlier: $64 per month
Severe case with very recent treatment and/or surgery: $93 per month
Original source of this information is located here:
http://yourlifesolution.com/lifeinsurancequotes/term-life-insurance-prices-for-those-with-diverticulitis/
Consumers interested in viewing their own life insurance prices entirely online are encouraged to visit YourLifeSolution.com. Information can also be obtained by phone.