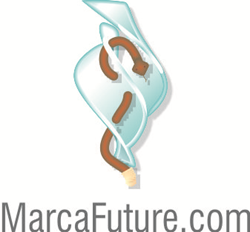 "Cognitive computing is a machine thinking like a human. TRUE COGNITIVE SUPPORT reads, interprets and analyzes all pertinent data to provide the evidence required for best possible decision-making." Bruce Golden, MD
(PRWEB) October 03, 2014
Marca Industries today announced the public launch of http://www.Marcafuture.com. It is the only healthcare reimbursement and practice management system to eliminate the need for skilled billing staff and automate the entire revenue cycle by using proprietary artificial intelligence. This automation minimizes costs and maximizes revenues, yielding significant financial benefits to medical practices and hospitals.
Over the past decade, the demand for technology to replace valuable medical staff time with faster, more accurate billing, and automatic follow up of receivables, has mushroomed as both private and public payers have continued to increase the requirements for critical information while at the same time reduce the dollar amounts being paid to healthcare providers.
Marcafuture.com was created in response to that increased demand. It is an intuitive, simple to use, cloud-based system accessible from any web-connected device. The evidence-based technology introduced in this innovative product targets the key cost factors involved in billing by virtually eliminating costly payer rejections and denials, providing automated follow up, and reducing staff overhead. Medical coding confirmation and all other payer requirements are done automatically using proprietary decision-making cognitive support.
"Evidence-driven up-to-the-second coding, faster payments, automated stubborn follow up, and smart phone-like ease of use were our goals in the development and testing of this revolutionary system," explains Bruce Golden, M.D., F.A.C.S., president and founder of Marca Industries, Inc.
"The benefits are derived from its ability to keep the user up to date with every changing regulations and to automate every billing function in real time," he added.
About Marca Industries, Inc:
Marca Industries is a full-service healthcare reimbursement company, headquartered in Chicagoland that has been successfully performing consultations, complete back office, and online operations exclusively for healthcare providers for more than 35 years. It has been exclusively endorsed by the Chicago Medical Society since 1980. Clients include medical school departments, healthcare providers employed by hospitals, major clinics with many offices, smaller single, and multi-specialty groups, as well as solo practitioners.
If you would like more information about this topic, please contact Bruce Golden, M.D. at 312.337.9973 or email at bruce(at)marcafuture(dot)com.