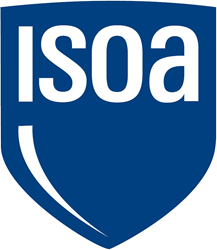 We are looking forward to an exceptionally informative and successful event this year
Vienna, VA (PRWEB) October 01, 2014
The International Stability Operations Association is pleased to share the draft agenda for the 2014 ISOA Annual Summit taking place at the National Press Club in Washington, D.C. on 8-9 October 2014.
The Summit's primary focus is on lessons learned, global budgetary and political environments, and what's next for the stability operations industry.
Breakout sessions follow two separate tracks, tailored to the needs of different attendees.
The Policy & Strategy track focuses on regulatory and policy issues and is aimed at Government attendees and industry leadership, such as CEOs, COOs, General Counsels, Government Affairs professionals, and Compliance Officers.
The Implementation and New Realities track focuses on business development topics spanning implementation, funding, cost and procurement aimed at Business Development professionals and Contract Officers who will find actionable information for the future of contracting in austere environments.
The Summit also includes high level keynote speakers, insightful general sessions, networking opportunities, a summit dinner and an exhibition.
"We are looking forward to an exceptionally informative and successful event this year given the current state of global affairs and stability contracting, and the thought leadership we have lined up," says ISOA President, Ado Machida. "From pandemics, to human trafficking, to cyber security we will be covering a lot of ground that we expect attendees will find both timely and actionable."
Details of the 2014 ISOA Annual Summit are available at http://www.stability-operations.org/?page=AS14_Home
For event and registration information, please contact Audrey Sutton at research(at)stability-operations(dot)org.
About the ISOA Annual Summit
The ISOA Annual Summit is the premier annual event of the stability operations community. Over two days, attendees participate in open dialogue on trends, challenges and tools for success in their work towards stability, peace and development in fragile environments worldwide. Partners across the private, nongovernmental, academic and government sectors are invited to share their experiences and knowledge at this unique event.
About ISOA
ISOA is the international trade association of the stability operations industry, promoting ethics and standards worldwide, and advocating for effective utilization of private sector services. ISOA members are leaders in the industry and are supported by ISOA's outreach, education and government affairs initiatives.