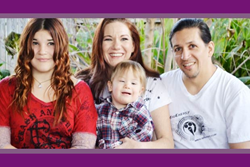 MadRat Bevco™ is looking to raise the bar for local health and wellness businesses as they partner with Garden Oaks Magnet Montessori to give back to their community
Houston, TX (PRWEB) October 01, 2014
Local business owners, Kristal & Dwayne Casey of Madrat Bevco -- maker of high performance energy drink, Elixr© are sponsoring a charitable giving campaign to fund art and creative programs at HISD's Garden Oaks Montessori school in Houston, TX.
Launched September 22nd 2014, the campaign will have 22 days to raise $288,422 dollars of which 50% of the proceeds will be donated to Garden Oaks to provide funding to its artistic and creative art programs. Student participants in the program are encouraged to answer questions on the importance of art and the meaning of creativity.
This Indiegogo campaign with various levels of charitable giving will be awarding perks and prizes such as artwork designed by students and other MadRat product giveaways. The proceeds will facilitate the school sponsored Creativity Festival, Long-term art/creativity programs, and annual Garden Oaks fundraising Gala.
The Festival will take place on November 6, 2014 and the Gala/Fundraiser on Nov 14, 2014. Local art stores, artists, and creative talent will be donating their time and expertise to the initiative and will be donating art supplies in addition to his or her talent to help inspire our youth to have a creative art expression platform.
Founder of MadRat Bevco©, Kristal Casey states, "I believe our company's true success directly correlates to how much we give back to our customers, our community, and our planet. We are honored and excited to partner with Garden Oaks Magnet Montessori to reinstate and create programs inspiring innovation, creativity, strength, and health. We desire for our community and beyond to realize the importance of art (visual, written & performing), creativity, expression and the importance of holistic health in the development of our children and future leaders."
Dr. Lindsey J. Pollock, principal of Garden Oaks Montessori affirms, "At Garden Oaks, we are working to integrate the arts more effectively in our Montessori curriculum to ensure that children have the opportunity to express and explore the world creatively. We have the great pleasure of partnering with MadRat – a company that promotes fitness and well-being, two important tenants to us as we work to develop well-rounded healthy citizens of the future! Thanks to their generosity, they are donating to our school to support us with academics infused with the arts!"
MadRat Bevco™ is looking to raise the bar for local health and wellness businesses as they partner with Garden Oaks Magnet Montessori to give back to their community while inspiring creativity. To support the Helping Hands from a Giving heart campaign, please visit: http://www.hhfgh.org to donate.
###
About Madrat Bevco: This local Houston, Texas based company provides premium, high energy, high performance, all natural, holistic energy drinks. Founded by Kristal & Dwayne Casey, the company seeks to promote corporate social responsibility by partnering with local businesses and schools. They love to participate in funding creative and extracurricular programs which encourage creative expression. The supplement is fortified with vitamins and uses herbal extracts and natural sweeteners such as stevia leaf in the product to report a low glycemic index making it diabetic friendly. The product can be purchased in shot and powder form. Visit: http://www.madrat.com for more information on product, Elixr.
About Garden Oaks Elementary School: Garden Oaks Montessori Magnet is a PK3 – 8th grade campus currently serving 725 students. Students participate in the authentic Montessori instructional model with the rigorous state standards and environmental science education best practices. The curriculum emphasizes creativity, innovation, Critical Thinking & Problem Solving, and Communication/Collaboration. Student demographics reflect a diverse population comprised of African-American, Hispanic, White, Asian, and Biracial non-Hispanic attendees. The school receives support from the University of Houston, Harris County Department of Education, Kids Hope Mentoring Program, Garden Oaks Civic Club, Greater Heights Area Chamber of Commerce, and partners with businesses and nonprofits such as Terry Jeans Realty, the Human Rights Campaign, Urban Harvest, Harriet and Joe Foster YMCA, and Boy Scouts of America. For more information on Garden Oaks, visit: http://www.houstonisd.org/gardenoaks.