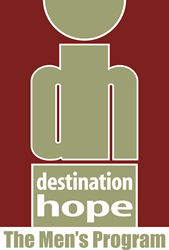 The NFL, like many employers, is working to try to respond to new laws while taking into account the dangers of substance abuse.
Fort Lauderdale, Fla (PRWEB) September 30, 2014
For the first time since 2010, the National Football League (NFL) has made revisions to its drug use policy. Recent legislative changes around the country as well as continued pressure to reduce substance abuse and addiction within professional sports has led to a growing number of employers reviewing and revising substance use policies according to Ben Brafman, CEO of Destination Hope, a nationally recognized drug rehab in Florida.
"As laws around the country have changed, employers need to review their policies and determine what is and is not acceptable in their workplace," said Ben Brafman, founder and CEO of Destination Hope. "It is no different for the NFL – the organization has had to take a look at what they feel is acceptable."
The updated policy, obtained be media outlets earlier this month, includes guidelines on marijuana use as well as the use of performance enhancing drugs. According to a September 13 USA Today article, the policy, an agreement between the NFL and the NFL Players Association, essentially puts forth a more lenient policy towards marijuana and will for the first time test for Human Growth Hormone or HGH. (Source: http://www.usatoday.com/story/sports/nfl/2014/09/13/nfl-new-drug-policy-three-things/15571205/) HGH is commonly used to enhance the body for physical performance. It has not been tested for by the NFL under prior policies.
The new policy, approved by a Board of Representatives for the Players Association in early September would take affect once approved by the NFL.
Critics of the updated policy point out that the NFL's acceptable level of marijuana is far below that of other professional sports associations, including the World Doping Agency, which governs and tests for substance use and abuse at the Olympics.
"All drugs modify the way our body reacts, responds and works," said Brafman, a twenty year veteran of the alcohol and drug rehab Florida community. "The NFL, like many employers, is working to try to respond to new laws while taking into account the dangers of substance abuse."
The updated policy is also expected to treat marijuana differently from other drugs, increasing the leniency for testing positive. Players are expected to get more strikes before being sent to advanced stages of punishment including treatment and intervention.
Counselors from alcohol and drug rehab in Florida programs say that NFL players are not immune to the impact of addiction and substance abuse. Many players have successfully sought treatment and intervention for their substance abuse issues while remaining part of the National Football League. The NFL Players Association has helped many players seek treatment and regain control over their addiction. Substance abuse suspensions vary in length and severity depending on the individual and their past history with policy violations.
###
Destination Hope is a full service addiction, drug, alcohol and dual diagnosis treatment facility for men suffering from substance abuse and mental health issues. Florida drug rehab treatment programs include: drug rehab, alcohol rehab, outpatient rehab, prescription drug rehab, dual diagnosis therapy to treat depression, anxiety and PTSD, family therapy programs, and aftercare. Destination Hope and its partner program, Destination Hope: The Women's Program, provide gender specific therapy in an intimate treatment environment. For more information on the center or substance abuse and addiction treatment, please go to http://www.drugrehabfl.net.