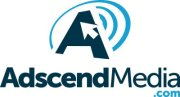 If you need global leads for your app, game, service, or product at competitive rates, AdWall should be in your ad spend conversation. -Fehzan Ali, Adscend Media CEO
Austin, Texas (PRWEB) October 01, 2014
Adscend Media, a performance-based advertising network, announced the launch of AdWall today, an innovative offerwall technology that allows publishers to provide their users with an ad-sponsored alternative to paying for virtual goods, services, and perks. AdWall is a comprehensive rewards-based system, and includes all of the components necessary to monetize virtual rewards through the completion of advertiser-sponsored offers. Fully mobile responsive, users can interact with an AdWall on desktop computers, smartphones, or tablets.
According to Adscend Media CEO, Fehzan Ali, AdWall technology is simple to configure and deploy, yet still contains a robust feature set to help publishers maximize their earnings. "AdWall features quick deployment through a simple customization wizard and a one-click setup process. However, our offerwall is packed with features that truly help improve the bottom line for our publishers, including automatic offer geo-targeting, built-in support services, mobile targeting, and desktop to mobile offer completion functionality," stated Ali.
AdWall technology helps publishers monetize their virtual goods by allowing users to actively engage with relevant advertisers that match their interests. Users then earn credits by completing offers from those relevant advertising partners. Each offer that a user completes also earns the publisher a commission. Earned credits can be redeemed for virtual goods from a publisher, such as in-app/in-game items, virtual currency, perks, account upgrades, games, and other virtual rewards. AdWall technology tracks user credit history and progress towards virtual rewards. Often, completing offers in order to earn rewards requires no financial commitment from the user.
Besides being an immediate revenue generator for publishers, Ali notes that AdWall is a highly-effective performance-based advertising solution for advertisers as well. "We have seen user interaction with our high-engagement ads be a powerful force in generating strong leads in our previous content monetization products, and we expect AdWall to be able to quickly generate quality leads for our advertising partners as well," stated Ali.
Adscend's advertising services are offered on a pay-for-performance basis, allowing Adscend advertising partners to scale their campaigns at their own pace. Adscend also serves ads in over 180 countries, giving advertisers access to millions of potential users.
AdWall technology features extensive targeting options, including the ability to target users by mobile/desktop browser, mobile/desktop operating system, mobile device type, country, age, or gender. Like Adscend's AdLock Widget and AdLock Link, Ali expects AdWall to be able to exceed the ROI goals of Adscend advertising partners.
"AdWall combines an extremely engaging ad format, our extensive publisher network, and pay-for-performance pricing. If you need global leads for your app, game, service, or product at competitive rates, AdWall should be in your ad spend conversation," stated Ali.
For more information on utilizing AdWall technology for monetizing virtual goods, services, and perks, visit: http://adscendmedia.com/offerwall.php.
For more information on AdWall advertising services, visit: http://adscendmedia.com/adv-offerwall.php.
About Adscend Media
Founded in 2009, Adscend Media is a leader in the online advertising space, focused on developing innovative, turn-key digital content monetization solutions. AdLock®, Adscend Media's proprietary content locking technology, along with AdWall offerwall technology, allow publishers to maximize revenues from their premium content. Adscend's vast global reach and high-engagement solutions also allow advertisers to acquire new customers, perform market research, and ultimately grow sales. Each month, Adscend's offer platform features offers targeted to users in over 180 countries and delivers over 500,000 actionable leads per month to their advertising partners. Currently, Adscend has over 2,000 offerwall, points, mobile, and other incentive-based lead generation campaigns.