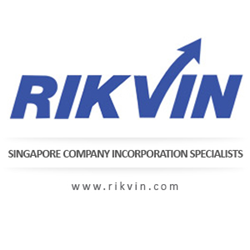 Jurong Island provides an ideal opportunity for foreign chemical giants to incorporate a subsidiary in Singapore and treat it as the launch-pad to the Asia-Pacific
Singapore (PRWEB) September 30, 2014
One of the big success stories of Singapore economic might as Asia's prominent petrochemical and chemical hub is its Jurong Island chemical cluster. Already very attractive because of its plug and play infrastructure, the Island has increased its status as the go-to-destination for incorporating a chemical subsidiary in Asia with the opening of Jurong Rock Caverns, South-east Asia's first commercial underground liquid hydrocarbon storage facility.
To assist the foreign chemical firms in this, Rikvin, Singapore's pioneer incorporation consultancy, has published a detailed guide on how to incorporate a chemical subsidiary in Singapore.
"As noted in our guide, the benefits of forming such a subsidiary in Jurong Island are plug-and-play infrastructure, state-of-the-art safety and security, and top-notch research and training facilities," said Ms. Christine Lim, General Manager of Rikvin.
The new subsidiary can take advantage of a network of pipelines across the Island, which enables companies to buy and sell feed-stocks and products literally over the fence, as output of one plant is often the input for other neighbouring plants. A comprehensive third-party providers are also at hand for outsourcing functions such as waste water treatment, utilities, and storage requirements.
This dedicated plug-and-play infrastructure has made Jurong Island one of the world's top 10 petrochemical hubs, with total investment by more than 100 companies exceeding S$42 billion.
Singapore's primer research agency A*STAR supported Institute of Chemical and Engineering Sciences and Economic Development Board's Chemical Process Technology Centre, both of which are located at Jurong Island, also provide support to chemical firms in developing new processes and applications for the chemical industry.
"Moreover, not one to sit on past laurels, the Singapore Government has already launched the Jurong Island version 2.0 (Jlv2.0) initiative, a 10 year master-plan to enhance the Island's competitiveness and drive the next phase of growth for the chemical sector in Singapore," added Ms. Lim.
The chemical subsidiaries can benefit from Jlv2.0's focus on new infrastructure developments: system-level optimization of valuable resources like energy, carbon, water and land; and turning the island into a "living lab" for companies to develop integrated innovative solutions.
"With all this, Jurong Island provides an ideal opportunity for foreign chemical giants to incorporate a subsidiary in Singapore and treat it as the launch-pad to the Asia-Pacific. Do note that the procedure for forming a Singapore subsidiary is similar to incorporating a private limited company in Singapore, which is detailed in the Rikvin guide," concluded Ms. Lim.
-END-
To read the full guide please click here.
ABOUT RIKVIN:
Established in 1998, Rikvin has partnered with thousands of investors, entrepreneurs and professionals who want to work or do business in Singapore. Rikvin's areas of expertise include company Singapore company registration, accounting, taxation and other related corporate services. Rikvin is also a licensed employment agency and offers a full spectrum of Singapore work visa services for professionals who wish to relocate to Singapore.
20 Cecil Street, #14-01, Equity Plaza, Singapore 049705
(+65) 6438 8887
media(at)rikvin(dot)com
http://www.rikvin.com