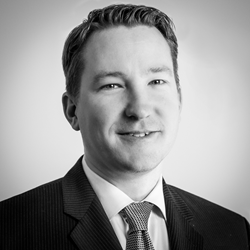 "There is a legacy of success and a culture of cooperative leverage from the wealth of experience at every level of the company, and I'm excited to part of this team," said Michael Marshall
Irvine, CA (PRWEB) September 30, 2014
After years of leading organizations in the financial services industry, Michael Marshall was recently appointed as Chief Financial Officer for First Team Real Estate, Southern California's Largest and Most Trusted Real Estate Broker.
"Michael Marshall has already brought so much energy and experience to the Chief Financial Officer position," said Chris Pollinger, Senior Vice President, Sales. "His ideas and insight will be incredibly powerful in helping our 1,700 plus agents and real estate professionals serve the buyers and sellers that choose to work with First Team even better."
As the current real estate market matures from hotly priced recovery into a long term growth pattern, Mr. Marshall will help continue to build out the resources for the company while strengthening the ability of regional offices and their agents to offer unique and effective services to buyers and sellers in the five county Southern California region where First Team is the only real estate broker to lead or have a top seven market share in each county.
"There is a legacy of success and a culture of cooperative leverage from the wealth of experience at every level of the company, and I'm excited to part of this team," said Michael Marshall about his new position.
Mr. Marshall will report to First Team Real Estate Founder and Chairman Cameron Merage and serve on the senior executive leadership team of Mark Hughes, Senior Vice President, Operations, and Chris Pollinger, Senior Vice President, Sales.
"Over the past year we grew into the tenth largest real estate brokerage nationally," said Chris Pollinger. "Michael Marshall's leadership is proving absolutely perfect for maintaining First Team's record of growth."
About First Team Real Estate
Growing from a single office in Huntington Beach, CA in 1976, First Team Real Estate is now Southern California's largest and most trusted private real estate agency with offices across California. In 2011, 2012, 2013, and 2014, First Team has been recognized as Best Real Estate Company by the annual Orange County Register survey of 100,000 Southern California households. We can be reached at (888) 236-1943.