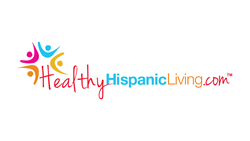 You will not be successful unless you have mental and physical harmony.
Los Angeles, California (PRWEB) October 02, 2014
In commemoration of Hispanic Heritage Month, HealthyHispanicLiving announced today a partnership with journalist, author, and speaker, Ismael Cala, to provide exclusive Spanish-language content for the health and wellness platform.
Cala, whose experience spans two decades in such countries such as Cuba, Canada, and the U.S., has legion of followers across the world and in particular Latin America. "Partnering with Cala is the beginning of a beautiful friendship," explains Marisa Salcines, Editor-in-Chief of HHL, which focus on providing in-culture and relevant health and wellness content for Hispanics. "He has a unique way of connecting with individuals which is both moving and inspirational."
Living healthy is a topic very close to Cala's heart. As a young boy in Cuba, Cala saw how mental illness affected his family and the stigma attached to it. Today, he is a champion for awareness and promoting a culture of acceptance for individuals suffering from mental illness. Additionally, he is a proponent of a holistic approach to health – meaning the mind must be healthy just as much as the body. "I saw my father hospitalized and knew I had to find a way to live healthier, to be in control of my wellbeing," explains Cala. "This realization was a necessity for me – something many people don't recognize for themselves until it's too late."
Born in Santiago de Cuba, Cala has over two decades of broadcast experience across many continents such as North America and Latin America and has interviewed head of states, presidents, and notable superstars. Currently, Cala, author of the book, El Poder de Escuchar, also hosts "CALA" a nightly primetime show on CNN en Español. Additionally, he travels the world providing inspirational retreats and workshops for those searching to revamp their lives for the better and live healthier and fuller lives.
"You will not be successful unless you have mental and physical harmony," says Cala, who has been both a host and reporter for Univision's "Despierta América" and the Nancy Grace show on HLN (formerly known as CNN Headline News) in the past. "Many people focus too much on their careers and ignore the signals their bodies give them. The key is to listen to your body – it's the power of listening to yourself."
With a focus on health, Cala's featured content and videos will be primarily in Spanish. "Given the need to reach Hispanics about the importance of preventive care, we recognized the need to have this information available in both English and Spanish," says Salcines. "Our goal is to be a fully bilingual site by the end of this year."
About HealthyHispanicLiving.com
HealthyHispanicLiving (HHL) was launched with the goal of developing a content platform that communicates in-culture to advance clinical care, research, prevention, education, mental health, financial well-being, nutrition, fitness and serve to enable healthcare outreach and education to the Latino community.
HHL's aim is to guide Hispanics to live healthier lives and to ensure preventive care engagement and accountability through a holistic healthcare management approach.
HHL features physicians, healthcare thought-leaders, and brands that provide in-culture insights to real-life solutions and tools and resources to inspire individuals and families to be their own self advocates.
We're not just talking about the issues. We're solving them.