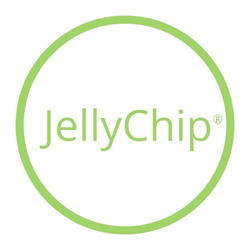 Convenience and the chance to change lives. Just what today's social network users crave.
(PRWEB) September 30, 2014
Social networkers with a social conscience are about to get their wish. A new revolution in social networking called JellyChip is launching in November 2014. JellyChip will be the world's first dedicated socially responsible social network. JellyChip will take the power of existing social networks two steps further: first, by connecting them all in one convenient interface and second, by enabling users to support social causes around the world. Participation is by invitation only at this point, with exclusive early access available at http://www.jellychip.com/get-an-invite.html.
The technology core of JellyChip is connecting users' Facebook, LinkedIn, Twitter, YouTube, etc. accounts in one convenient social media interface. Having a single interface will save people time and effort from having multiple tabs and screens up at the same time. But JellyChip founders James Downing and Eric Chang have something much bigger in mind than convenience. They believe that social media connections can –- and should -- be leveraged for charitable good and that users will eagerly embrace their concept. Says Downing, "Many people have told us they're tired of using social networks solely for their own monetary gain. Our point of differentiation is not only needed, but welcome in this day and age."
That point of differentiation is charitable giving. JellyChip's social responsibility component is built on rewarding users for using the network with the opportunity to buy gifts in the JellyChip store. The gifts go to JellyChip charity partners to make a real difference in communities around the world.
Currently World Vision is the network's charity partner, although more will be added as JellyChip grows.
JellyChip generates income by giving businesses the opportunity to gain truly cost-effective market insight data through surveys to their mass social network.
JellyChip users get rewarded for answering survey questions. They do so happily because it feels good to be rewarded and they know that their reward/gift is going to a worthy charitable cause. http://www.jellychip.com/market-research.html.
Eric Chang, co-founder, explains: "We believe innovation, social good and business needs can all be met if everyone wins. We're looking to revolutionize the online space with something that will truly change lives."
JellyChip is not the first venture for the two partners. Downing and Chang have a track record of building an innovative and fun product for social good: PocketRice. http://www.pocketrice.com.au/ has received more than 170,000 downloads and feeds more than 180 children per month through the World Food Program.