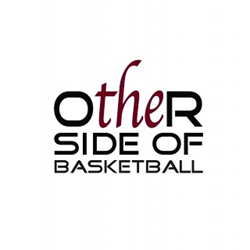 Portland, Oregon (PRWEB) September 30, 2014
The Other Side of Basketball (TOSB) has partnered with the nonprofit Kidstarter in order to support 50 kids in the foster care system. The Other Side of Basketball will be hosting four incredible events, including an evening of bowling & arcade games, a basketball clinic, a college experience & football game at Oregon State University, and a Thanksgiving service event in addition to a Thanksgiving dinner. TOSB is challenging their kids to raise $16,500 for this initiative in order to cover facility rentals, bus transportation, food, t-shirts, football tickets, etc. Check out their video to learn more.
In 2012 Lamar Hurd and JS Nash started The Other Side of Basketball in order to impact kids through the game. Using their past successes, they created an organization that not only teaches kids the skills they need to succeed in basketball, but also the values of authenticity, selflessness and perseverance to carry into life as well. Last year The Other Side of Basketball took their kids on a Mission trip to Haiti to serve 40 girls and boys in an orphanage. This year they are connecting to local kids in need as well.
Kidstarter is an international platform empowering kids to serve kids. The nonprofit emphasizes development through service projects locally and internationally. Their goal is that each kid, with the support of a project champion, will walk away confident in his or her ability to raise funds, mobilize volunteers and take an idea from the drawing board to the finish line - all while growing in their desire to give back.
Kidstarter and TOSB are very excited about this project and believe it is just the beginning of a long and impactful partnership between both organizations. Click here for more information on this initiative.