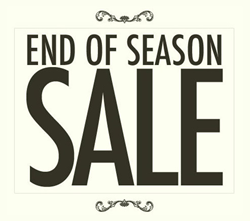 We've got some fantastic end of season deals to offer across a whole range of Camping Equipment.
(PRWEB UK) 30 September 2014
Clay Cowie, director of worldofcamping.co.uk commented "We've enjoyed a fantastic summer this year and it seems the good weather is refusing to leave us with this wonderful Indian Summer we're enjoying here in Cornwall.
"The main part of the season has come to a close now that kids have gone back to school, but there are still plenty of people on the campsites and carvan parks, particularly those looking for a slightly quieter stay than they might get mid-summer. For those that are yet to set off on their holiday, or those planning a spot of winter touring in their Motorhome or Caravan we've got some fantastic end of season deals to offer across a whole range of Camping Equipment."
Drive Away Awnings are becoming increasingly popular with both Motorhome and Campervan users, especially in the off season when campers tend to take longer winter touring breaks and need extra storage space whilst on site. For those who like to stand out from the crowd, World of Camping are currently offering the dazzlingly coloured Outdoor Revolution Cayman Snapper Awnings for the fantastic price of £169. Available in Chilli Red, Lime Green and Azure Blue.
World of Camping are also now offering the Outdoor Revolution Cayman Tailgate Awning for just £249. Mr Cowie said "This particular awning has been very popular with owners of smaller Campervans such as the Volkswagen T4, T5 and the Mazda Bongo. It's different to many models, as the elasticated tunnel very easily attaches to the rear of the vehicle as opposed the side, which suits the needs of some campers more than a side attaching awning."
For campers looking for a luxury inflatable Awning, World of Camping are currently offering the Outwell Hollywood Freeway Drive Away Awning for only £549.99 including a free carpet (while stocks last). This is one of the top of the range inflatable awnings and uses the latest in inflatable technology for ease of use, stability and reliability.
Over the coming months, those braving the declining temperatures become fewer, but for the hardy camper a mere cold breeze is no deterrent, especially when a simple portable heater can take the edge off a chilly evening. World of Camping have some great reduced prices on their range of camping heaters. Most campers will have access to an Electric Hook Up so electric heaters are very popular. In particular the Kingfisher 2kW Upright Electric Fan Heater which is just £12.25. This upright fan heater has 2 heat settings and the added bonus of a cool setting for use in the summer. World of Camping are also currently offering a range of electric oil filled radiators from £23.50 which can be used inside a tent, caravan or motorhome.
For those who are wild camping, or staying at a site without electric hook up, there are several Gas heaters available which can be used on either disposable butane cartridges or re-fillable butane bottles. These are currently available from only £21.50 from the world of camping website. These products are popular throughout the whole season but particularly at this time of the year, and World of Camping have done their best to keep prices down as much as possible for their customers with the long winter months ahead and Christmas rearing its head ever so slightly already!
Other great offers covered in the World of Camping End of Season Sale include a full range of caravan covers and motorhome covers to protect the pride and joy over the winter, huge reductions in tent prices, hot prices on Coolboxes and Fridges and a host of other camping packages and clearance offers.
worldofcamping.co.uk is an online retailer of camping equipment and leisure accessories including folding chairs and tables, other portable camping furniture and storage, 3-way fridges and coolboxes, BBQs, and lots of tents including awnings for caravans, motorhomes and campervans.