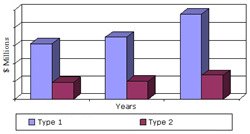 Global Market for Conformal Coatings to reach $12.2 Billion in 2019
Wellesley, Mass. (PRWEB) October 03, 2014
BCC Research (http://www.bccresearch.com) reveals in its new report, Global Markets for Conformal Coatings in Electronics, the value of the worldwide market for conformal coating materials, equipment and spares is expected to reach $12.2 billion in 2019, with a compound annual growth rate (CAGR) of 6.3% between 2014 and 2019. The consumption of conformal coating materials in electronics is anticipated to exceed $1 billion by 2019.
The application of conformal coatings in electronics applications historically has dominated the marketplace and will continue to do so through 2019. The growth of the electronics market will be driven by increased conformal coating use in integrated circuit and device fabrication; replacement of housing and other hermetic packaging systems; and use in new device packaging systems, and high frequency, wireless, and portable consumer electronic products. Asia-Pacific holds the largest market in conformal coating equipment and spares. It accounts for about 32% of global sales between 2013 and 2019. The Asia-Pacific equipment and spares market is followed in order of importance by North America (26% of global sales in 2013, declining slightly to 24% in 2019) and Europe (22% across the entire period covered by this report).
"Because device failure could have serious consequences, the quality of coating material application is critical," says BCC Research analyst Srinivasa Rajaram. "New equipment and processes are in place to accommodate the conformal coating requirements of emerging technologies."
Global Markets for Conformal Coatings in Electronics studies and highlights the role of conformal coatings in providing protection to electronic products, and explains the technology, development, production, and methods of application of these coatings. It also covers the equipment involved, and gives a market overview, analyzing major market trends both in terms of region and the application sector.
Editors and reporters who wish to speak with the analyst should contact Steven Cumming at steven.cumming(at)bccresearch(dot)com.
About BCC Research
BCC Research publishes market research reports that make organizations worldwide more profitable with intelligence that drives smart business decisions. These reports cover today's major industrial and technology sectors, including emerging markets. For more than 40 years we've helped customers identify new market opportunities with accurate and reliable data and insight, including market sizing, forecasting, industry overviews, and identification of significant trends and key competitors. We partner with analysts who are experts in specific areas of industry and technology, providing unbiased measurements and assessments of global markets. Our clients include the top companies in industries around the world as well as universities, business schools, start-ups, consulting firms and investment companies. BCC Research is a unit of Eli Research LLC. Visit our website at http://www.bccresearch.com. Contact us: (+1) 781-489-7301 (U.S. Eastern Time), or email information(at)bccresearch(dot)com.
Data and analysis extracted from this press release must be accompanied by a statement identifying BCC Research LLC, 49-2 Walnut Park, Wellesley, MA 02481, Telephone: (+1) 781-489-7301; Email: editor(at)bccresearch(dot)com as the source and publisher. Thank you.