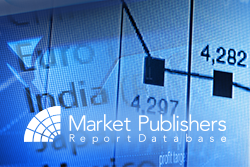 London, UK (PRWEB) September 30, 2014
During 2007-2013, the worldwide market for domestic appliances witnessed robust growth with an average annual growth rate of 7.1%. Moving forward, the global domestic appliance market is poised for further expansion and is forecast to register 3.3 % annual growth during 2014-2018.
Currently, kitchen appliances account for the dominant share (just over 46%) of the overall demand for domestic appliances. Meanwhile, the remaining share is divided amid laundry appliances (around 10.45%), heating appliances and vacuum cleaners (with a share of 6.8% each), electric shavers and hair care equipment (5.5%), electric fans (just over 4%), water heaters (4%), electro-thermic hand drying equipment (0.1%), parts for domestic appliances (6%), and others. Currently, countries like China, Japan, Germany, South Korea and the U.S. dominate in the domestic appliance market globally. However, the fastest annual growth is predicted be witnessed in Tanzania, Bolivia, Bangladesh, Sri Lanka, and Jordan.
New report package "Domestic Appliance Markets in the World to 2018 - Market Size, Trends, and Forecasts" worked out by Global Research & Data Services is now available at MarketPublishers.com.
Report Details:
Title: Domestic Appliance Markets in the World to 2018 - Market Size, Trends, and Forecasts
Published: October, 2014
Pages: 2555
Price: US$ 22,909.78
http://marketpublishers.com/report/household_products/appliances/domestic-appliance-markets-in-world-to-2018-market-size-trends-n-forecasts.html
The industry report package presents a close look at the global market for domestic appliances, covering the actual market situation, prevalent trends, and future outlook for the market worldwide. The report bundle encompasses country reports for the globe's various nations, presenting historic figures for 2007-2013 plus forecasts till 2018-end. Each country market analysis contains data on the size of the overall domestic appliance sector; domestic appliance market size estimates by product segment; growth rates of the sector as a whole and each of its individual product segment covered; shares of the diverse product segments of the total marketplace. Furthermore, market potential indicators for the domestic appliance industry as well as the product segments are provided, too.
Reasons to Purchase:

Gain shrewd insights into the historical, actual state and future performance of the global market for domestic appliances.
Develop a more refined understanding of the prevailing domestic appliance market trends and developments.
Discover and examine the brightest opportunities in the sector.
Learn about the market prospects, how to plan and elaborate effective market entry, business expansion, marketing and sales strategies.
Save money and time by gaining unrivalled access to important industry performance data.
Be ready to cope with the challenges and take the right decisions based on the unbiased market forecast data.
More new research report bundles and individual reports by the publisher can be found at Global Research & Data Services page.