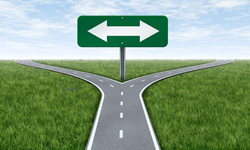 "Since our daughter's participation in the Crossroads Decision workshop we feel she has a solid foundation and a framework to be better prepared to handle the many challenges and tough decisions most college freshmen are surely to face."
Houston, Texas (PRWEB) October 02, 2014
Founder/President and Certified Six Thinking Hats® facilitator, Julyan Lee of The Leeward Team, LLC has responded to the growing number of headlines about student athletes showing poor judgment in their decision-making. His Crossroads Decision program addresses the inability of athletes to think clearly and evaluate a situation before they make life-changing decisions.
"Every day, student athletes are faced with split second decisions that can change their lives drastically. More often than not, these student athletes are not equipped with adequate critical thinking skills to avoid the pitfalls of poor decision-making. Coaches are reacting with suspensions and/or dismissals. Unfortunately, this reactionary response is just not enough. What student athletes need is a proactive solution that gives them the ability to quickly assess a situation and make good sound decisions," Lee said.
"The headlines are blowing up. From screaming obscenities, to drug use, to sexual assault, to driving while intoxicated, these athletes are putting a lot at stake, but not only do athletes stand to lose, universities, colleges and even high schools can be negatively impacted by decisions athletes make. Fortunately enough we have a solution that works," says Lee.
Based on a study conducted by the NCAA in 2012-13, four major colleges spent an average of $311,111 on men's basketball recruiting alone. Combined, the four universities spent about $1.2 million on 19 signees, or about $63,000 each. This statistical data captures recruiting expense but does not include the salaries of resources involved in the recruiting process or the cost of awarded scholarships. Source: The Chronicle of Higher Education. http://chronicle.com/blogs/data/2014/06/03/how-much-does-it-cost-to-recruit-a-star-athlete/
"Our program makes a difference. What really sets us apart is what we do before, during and after each session. We assess, evaluate, facilitate and sustain desired behaviors. Success is achieved through a series of highly interactive exercises, visual demonstrations and expert facilitation of the Six Thinking Hats®. Sustainment is achieved through our robust follow up and Accountability Action Planning Process (AAPP)," Lee stated.
Mr. Lee is conducting an informational workshop on how Crossroads Decision works on Tuesday, October 14, 2014 in Houston TX at WineStyles Houston located at 10300 Louetta Rd #150, Houston, TX 77070. Please click on the link to register for this event. http://events.constantcontact.com/register/event?llr=ohes6lnab&oeidk=a07e9vrod6v9a394ef4
To learn more about the Crossroads Decision program, visit http://leewardteam.com/services/crossroads-decision-a-critical-thinking-program-for-student-athletes/