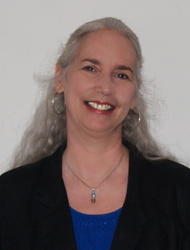 Constant Communication looks forward to expanding the outstanding web design, graphic design and social media services.
Corrales, New Mexico (PRWEB) September 30, 2014
Breakthru Communications Inc., a marketing consultancy, has sold its graphic arts and web design group, using the trade name Constant Communication, to Debbie Dapson, the current Digital Media Manager at Breakthru. On October 1, 2014, Constant Communication will begin operation as a separate entity with Dapson as president.
Breakthru, which celebrated its 25th anniversary in March, will continue to focus on offering strategic marketing and business development counsel to small to medium-sized tech and B2B companies in the US and Europe. It will draw upon Constant Communication for design and online support. Constant Communication will maintain tight ties with Breakthru, collaborating on activities in support of the growth and expansion of both its consumer and B2B clients.
"Constant Communication looks forward to expanding the outstanding web design, graphic design and social media services we offer to businesses in the Greater Albuquerque area, and throughout the West," said Dapson. "My promise to our web clients at Breakthru was that we would always be there for them, and that promise remains one of the key pillars of my new business."
"Debbie and I have been talking about this step for several years," said Barbara Kline, Breakthru president. "My interests are moving toward integrated business development, with an emphasis on how strategic marketing and effective management work together to help small technology companies accelerate growth and profitability. Debbie's expertise is developing along the lines of helping small businesses develop effective online presences for rapid growth. We complement each other, and separating the businesses allows both of us to focus our energy and efforts on further developing our individual but overlapping visions."
Constant Communication's new address and phone number are: 540 Iroquois Ct. SW, Rio Rancho, NM 87124; 505-328-1066.
Breakthru Communications will continue to operate in Corrales, NM and Palo Alto, CA. The New Mexico phone number will change to 505-720-6593, while the California phone will remain 650-868-5804.
About Breakthru Communications
Breakthru Communications provides strategic marketing and management counsel to young and emerging companies in high tech and B2B markets such as IT, renewable energy, industrial networking, internet infrastructure and application software, telecommunications, and semiconductors. Breakthru's mission is to help business leaders map a course that has the best chance of reaching their goals.
About Constant Communication
Constant Communication is a website development and internet marketing agency that takes the time to get to know our clients—their industries, their products, their competition and their goals. We strive to bring to the table innovative ideas and creativity, consummate expertise and on-the-spot, timely service. Our goal is to help our clients reach their marketing goals using the most effective designs and internet tools.