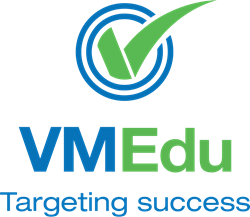 Any training partner can now offer one of his students any of the VMEdu courses under his own branding.
Phoenix, Arizona (PRWEB) September 30, 2014
VMEdu launched its Authorized Training Partner (ATP) program less than a year ago to enable training organizations around the world to benefit from its high quality courseware on Project management certifications. These certifications – PMP, PRINCE2, Scrum, Six sigma and others - are recognized globally for the credibility and value they bring to their holders in their careers.
With many recent trendsetting innovations such as the VMEdu mobile app on Android and Apple platforms, VMEdu has been pushing the envelope in certification training for nearly a decade now. The VMEdu mobile app allows its ATPs students to access the online component of any of its courses from the convenience of their mobile devices.
VMEdu ATPs can now offer their students any of the VMEdu courses under his own branding. However, they can still choose to use VMEdu brands wherever it will be of value to them, for example in addressing training requirements of large corporations.The white-labelled solution makes sense for many different types of training organizations:
Large training organizations – In large training organizations where there are many different courses already in place, the addition of new courses with different branding would be a challenge. The VMEdu platform automates this process completely so that an ATP gets a fully functional course with his own branding almost immediately. That's months of effort and thousands of dollars saved as a VMEdu Authorized Training Partner.
Small training organizations – Typically small training organizations have a few trainers and deal with a handful of training programs. The VMEdu platform enables such organizations to greatly enhance their offering without investing creating content or getting expensive accreditations. They can focus on what they are good at – training.
Training consultants – Many experienced or relatively new trainers prefer to work alone. The VMEdu platform empowers such professionals with all the necessary courseware, accreditations and support to focus their energies on training.
Universities – Many universities offer project management training that stretches for one or more semesters lasting a few months at least. These courses may not offer a standalone project management certification in the end. They also cost tens of thousands of dollars. With VMEdu's white-labelled courseware, universities can offer their students much shorter, focused and high-quality training with their own branding. In terms of usability, the VMEdu mobile app is very popular with the college community and enhances the learning experience significantly. Financially, the VMEdu courses can generate a larger and steadier revenue stream for the university.