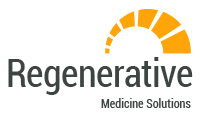 Tampa, FL (PRWEB) September 30, 2014
Regenerative Medicine Solutions (RMS) is set to open its doors to two new clinics in Nashville, Tennessee. RMS welcomes the launch of an entirely new facility, the Sleep Apnea Institute, and the expansion of a new treatment center for the Lung Institute.
With the introduction of the Sleep Apnea Institute to Nashville, the hope is to bring awareness to those individuals that suffer from sleep apnea: both diagnosed and undiagnosed. With Nashville being a hub for medical technology, this was a prime location to expand the Lung Institute brand. After the current success of treating 400 patients at the clinic in Tampa, FL., the new expansion will bring stem cell treatments and innovative medicine to the Nashville area.
Jack Coleman, Jr, MD, will be the medical director of the Sleep Apnea Institute and the Lung Institute in Nashville. He holds a medical degree from the University of Cincinnati as well as completed his internship and general surgery residency at the institution. In all, Dr. Coleman has been practicing medicine for over 40 years.
"I am very excited about these new facilities opening," says Dr. Coleman. "The Sleep Apnea Institute and the Lung Institute are providing innovative procedures for patients with debilitating conditions and will be a prime location for patients in Nashville."
About Regenerative Medicine Solutions
Regenerative Medicine Solutions (RMS) is a leading global provider of innovative regenerative technologies that treat an array of debilitating medical conditions. In addition, the company is the owner and operator of the Sleep Apnea Institute and the Lung Institute. Committed to an individualized patient-centric approach, RMS consistently provides the highest quality of care while producing positive outcomes. By applying modern-day best practices to the growing field of regenerative medicine, RMS is changing lives. For more information, visit our website at myregenmed.com, like us on Facebook, or follow us on Twitter or call us today at 1-877-867-4551.