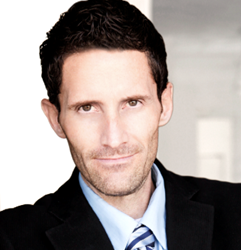 We live in a very toxic world so it is never a question if you are toxic, but how toxic?
Detroit, MI (PRWEB) October 01, 2014
To help raise awareness about women's health, leading Detroit health and wellness center, Cutler Integrative Medicine, is detailing several tips for women looking to live a healthier and happier life.
According to Dr. Cutler, women should start each day with meditation, prayer and breathing exercises. "This is quality time for yourself that will help 'center' yourself for the rest of the day and prevent the harmful effects of stress," he says.
Other health and fitness tips include:
-Drink half your weight in ounces of filtered water (not tap water) daily.
-Start exercising, even if it is beginning to walk around the neighborhood
-Find acts of service for others on a weekly basis. Selfless acts feeds and increases a person's spiritual health.
"We live in a very toxic world so it is never a question if you are toxic, but how toxic?" says Dr. Cutler. "Meet with a licensed Naturopathic Physician in your area to holistically address and correct any health complains or conditions. Set a list of temporary and lifelong health goals that will help increase your happiness and quality of life. You are more likely to meet your health goals when you are accountable to a well-qualified ND. With your ND, you can design an individualized diet that is specific for your needs such as removing reactive food sensitivities and increasing organic fruits and vegetables in to your daily routine," he says.
Last but not least, Dr. Cutler strongly recommends always finding ways to have fun. "Laughter is the best medicine!"
As the only doctor in Michigan to specialize in "extensive" detoxification and depuration therapies, Dr. Cutler also specializes in environmental medicine with an expertise in genetic polymorphisms, chemical & toxic metal syndromes, gastrointestinal health, allergies and food sensitivities, endocrine imbalances, weight issues, autoimmune conditions, mental conditions, pre-conception care, stress management, and disease prevention and health education.
Individuals interested in Dr. Cutler's advanced treatments can consult with a detox specialist by calling 248-663-0165.
About Dr. Cutler and Cutler Integrative Medicine:
Dr. Cutler's philosophy and expertise, as a Licensed Naturopathic Physician, is in discovering the root cause of illness while not only treating the symptoms—which are often the combination of factors; such as nutritional or biochemical dysfunctions, lifestyle, genetics, environmental toxins, as well as the mind, emotions, and beliefs. Doug Cutler, ND received his Doctorate of Naturopathic Medicine from Southwest College of Naturopathic Medicine and his Bachelor of Science degree from Brigham Young University. He has also extensive training in environmental medicine under the pioneering and leading experts in the field of medicine. Dr. Cutler is a member of The American Association of Naturopathic Physicians, The Michigan Association of Naturopathic Physicians, The Naturopathic Association of Environmental Medicine, and The American College for Advancement in Medicine, and The Pediatric Association of Naturopathic Physicians. To see what CIM can do for you, visit http://www.cutlerintegrativemedicine.com.