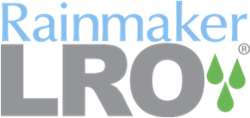 We are thrilled to add Sally and Jeff to our customer strategies team and excited to continue to expand the Rainmaker LRO family with well-respected and proven leaders in the industry.
ATLANTA, GA (PRWEB) October 01, 2014
The Rainmaker Group, the leading supplier of revenue management and profit optimization software to the multifamily housing and gaming/hospitality industries, announces Sally Matheu and Jeff Robinson as new Directors of Customer Strategies for the Rainmaker LRO® platform. Serving multifamily owners, operators and third-party managers, Matheu and Robinson will leverage more than 20 years of industry experience and executive leadership to further strengthen the company's proven track record of operational effectiveness and industry-leading customer satisfaction.
"Sally and Jeff's unmatched reputations as strategic multifamily portfolio managers, pricing and operations experts and team builders are a perfect complement to the overall LRO customer service strategy. They will help us ensure we continue to deliver best-in-breed solutions to meet the multifamily revenue management needs of our clients," said Andrew Rains, president of Rainmaker LRO. "We are thrilled to add Sally and Jeff to our customer strategies team and excited to continue to expand the Rainmaker LRO family with well-respected and proven leaders in the industry."
Prior to joining Rainmaker LRO, Sally Matheu served as Group Vice President for Archstone, where she oversaw 11,900 multifamily residential apartments and 200 associates including eight direct reports. Matheu was responsible for multiple departments within Archstone including overall portfolio pricing and operations strategies, collections, rent control and office management. Over the course of a nearly 20-year career at Archstone, she managed the firm's portfolio of high-rise and garden apartment operations and development, earning a reputation for consistently achieving positive results throughout the Mid-Atlantic and Northeast markets. Matheu was also a Senior Regional Manager for Kettler, Inc. and a management and training specialist for The Grupe Company. She is also an avid reader and amateur photographer. Matheu holds a BA in Business Communications from The University of New Mexico.
Also a veteran Archstone executive, Jeff Robinson spent over five years as the Vice President of Operations for the renowned apartment owner, with an overall focus of leadership, teambuilding, operational strategy and pricing and performance management for a regional, diverse portfolio of 27 multifamily communities. Prior to Archstone, Robinson was a Senior Regional Manager for BRE Properties and a Regional Manager for Oakwood Worldwide. Robinson holds a degree in psychology, human development and coaching from Colorado State University and is an organizational behavior junkie and dedicated fan of the National Hockey League's reining Stanley Cup champion Los Angeles Kings.
"Rainmaker LRO multifamily revenue management solutions are designed to provide best-in-class improvements to overall client revenue and achieve the highest results in customer satisfaction. The addition of Sally and Jeff to our team will ensure our customer experience and operational effectiveness remains unrivaled." said Tracy Paulk, vice president of training, education, and implementation for Rainmaker LRO. "From strategic pricing tactics to implementation to team-building to leveraging revenue optimization across regional and national portfolios, Sally and Jeff provide the insight, experience, and operational élan that we look to consistently deliver to LRO clients."
Rainmaker LRO® is the leading multifamily lease rate optimization solution used to maximize revenue from apartment leases. The system calculates optimized pricing based on multiple factors that influence rate setting, including traffic and lease duration, move-in dates, competitive affects and other metrics. The system also produces enterprise-wide demand forecasts by measuring and analyzing historical and current market metrics and performing calculations necessary for occupancy predictions that are dynamically updated as market conditions change.
About Rainmaker
The Rainmaker Group is the market leader in profit optimization solutions for the Multifamily Housing and Gaming & Hospitality industries. Rainmaker software, coupled with professional business consulting services, enables multifamily housing operators to maximize revenue from apartment leases and helps operators of casino hotels and other hospitality enterprises secure the most valuable customers to increase their profitability. An innovator and thought leader in the highly specialized revenue optimization field, Rainmaker leverages cutting-edge research to bring customers the most sophisticated systems and help them achieve the highest profitability from their assets. Multifamily housing clients include leaders such as AvalonBay Communities, Equity Residential, Gables Residential, Post Properties, MAA and more. Gaming/Hospitality clients include leading casino/hotel organizations such as Atlantis The Palm Dubai, Caesars Entertainment, MGM Resorts International, Omni Hotels & Resorts, Wynn Las Vegas and many others. A Microsoft Gold Certified Partner headquartered in northern Atlanta, GA, Rainmaker has for four years running ranked on the Inc. 5,000 list among America's top fastest-growing, privately held companies. For more information, visit http://www.LetItRain.com.
Media Contact:
LinnellTaylor Marketing
Chris Wood
Account Director
(303) 682-3945
chris(at)linnelltaylor(dot)com
Company Contact:
The Rainmaker Group
Nancy Nevins
Director, Marketing
(678) 578-5728
nnevins(at)LetItRain(dot)com