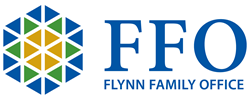 Ultra-wealthy families and their advisors have awakened to the need for wealth management strategies that unify financial and lifestyle management goals," said Rick Flynn, Managing Partner at FFO.
New York, NY (PRWEB) October 01, 2014
Flynn Family Office (FFO) (http://www.flynnfamilyoffice.com) managing partner Rick Flynn will address family office management personnel, ultra-high-net worth family members, individuals from affluent backgrounds, and advisors that work within the family office space at the "Certificate in Financial Management for the Family Office" program on Monday, October 20 at 10:30 a.m. PDT. The three-day Executive Education event is hosted by the Graziadio School of Business and Management at Pepperdine University, at the Graziadio Villa Executive Center in Malibu, CA. The conference features industry leaders and innovators representing the wealth management, consulting, and academic communities. For a complete event agenda, please visit http://bschool.pepperdine.edu/programs/executive-education/family-office/program-schedule/
"Ultra-wealthy families and their advisors have awakened to the need for wealth management strategies that unify financial and lifestyle management goals," said Mr. Flynn. "As a result, the family office remains one of the fastest growing and most intriguing segments of the financial services industry. For this event, Lido and Pepperdine have assembled a remarkable roster of experts representing a wide array of experience and perspectives. The program promises to be informative and engaging, shedding light on best practices in a sector with low barriers to entry, but high hurdles to lasting success."
According to program organizers, attendees will learn best practices in corporate governance and financial management, evaluation skills necessary to oversee and manage the financial and budgetary aspects of their organization, and the tools necessary to make informed and suitable investment decisions. The certificate qualifies for continuing education credit for CPAs licensed in CA, MCLE for attorneys licensed in CA, CFPs and may qualify for other credentials depending on the state of jurisdiction.
"Graziadio's Executive Education Department has a proud history of developing values-centered leaders through explorations of current topics and trends. Our events typically attract established experts willing to share the benefits of their experience with the next generation of entrepreneurs and executives," said Davide Accomazzo, Lead Professor for this specific certificate, an Adjunct Professor of Finance at GSBM, and CIO of Thalassa Capital LLC. "Part of this event's appeal is its intimate, small-group setting that allows open and honest dialogue about the issues that matter most."
About FFO:
FFO is the premier family office and business management company serving ultra-wealthy individuals, families and their advisors. The award-winning FFO team puts families first, creating adaptable and scalable solutions that allow clients to more fully enjoy the benefits of exceptional wealth.
FFO solutions encompass both financial and lifestyle goals, reinforced by a decade-long commitment to research and analysis into the trends and developments impacting ultra-wealthy individuals and families. Working with dynamic and sophisticated clients including billionaires, entrepreneurs, athletes, artists and entertainers, the FFO team is at the forefront of industry innovation as pioneers of the Outsourced Single-Family, Outsourced Multi-family Office, Celebrity Family Office, Virtual Family Office and Outpost Family Office models.
Headquartered in New York, FFO is fully independent and does not manage or allocate client assets. FFO often partners with single-family offices, multi-family offices and other professional teams serving ultra-high-net worth clients to provide comprehensive client solutions, including estate and tax planning, concierge, healthcare and personal and family security.
About Lido Consulting, Inc.:
Lido Consulting, Inc. was formed in 1995 to serve the Family Office Industry and high net-worth individuals. Lido Consulting is well known for organizing the Southern California Family Office Directors Association and its exclusive Family Office Conference held each fall.
Lido Consulting, Inc. provides consulting services for families with substantial wealth and resources to those responsible for the management of wealth. We are dedicated to offering customized assistance tailored to fit the specialized needs of prominent families.
Lido Consulting formed the Southern California Family Office Directors Association to facilitate the sharing of management and investment ideas among Family Offices.
About the Graziadio School of Business and Management:
Founded on the core values of integrity, stewardship, courage, and compassion, Pepperdine University's Graziadio School of Business and Management has been developing values-centered leaders and advancing responsible business practice since 1969. Student-focused, experience-driven, and globally-oriented, the Graziadio School offers fully accredited MBA, Masters of Science, and bachelor's completion business programs. More information found at http://bschool.pepperdine.edu/newsroom/.