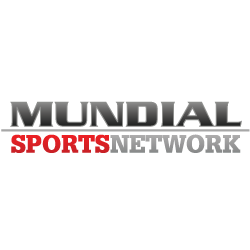 New York, NY (PRWEB) October 01, 2014
Since 2012, Best of the Best has made a profound difference in the lives of student-athletes nationwide and the Latino community that supports them. Best of the Best recognizes student-athletes that demonstrate unprecedented leadership and exceptional talent both on and off the soccer field.
Best of the Best is an opportunity to recognize talented Latino male and female leaders who play High School and College Soccer. Our Best of the Best nominees are eligible for:

Nomination to the 'Top 10 Best of the Best'.
Professionally shot and edited video.
Opportunity to become the 2014 Best of the Best High School and College Finalist and receive:
A spread in the Fútbol Mundial print publication
Front Page Award in Fútbol Mundial
$1000 Scholarship – $500 for the Best of the Best student and $500 for the student's school athletics program.
Catered Leadership Awards luncheon at the student's school.
Recognition among family, coaches, community, school and local media.
Best of the Best finalists are selected by an online vote and by a panel of expert judges including former US Professional Soccer League players, the founder of New Jersey Soccer Club, a former member of the Peru National Team, and Eastern New York State Soccer Hall of Famers.
2014 Best of the Best Applicaiton deadline for student athletes and coaches is October 15, 2014.
For more information about Best of the Best 2014, visit http://www.futbolmundial.com/bestofthebest or call Jennifer Ross at 516-343-6247.
About Mundial Sports Network:
Mundial Sports Network is a leading Latino sports media company based in New York. Founded in 1999 by entrepreneur Felix Sención, voted by Crain's as one of their "40 under 40" to watch, Mundial offers advertisers direct access to the highly coveted U.S. Hispanic sports fan. Mundial Sports Network is #1 in reaching US Hispanic sports fans online (Ranking based on Mundial Sports Network's custom-defined ranking based on comScore data.) Coupled with its print magazines, Fútbol Mundial and Béisbol Mundial, Mundial Sports Network's ability to reach and engage U.S. Hispanic sports fans uniquely positions the company to deliver incredible value on behalf of its advertiser partners. For more information, visit http://MundialSportsNetwork.com.